Media Encoder Error Code 2
New Here
,
/t5/adobe-media-encoder-discussions/media-encoder-error-code-2/td-p/10259258
Dec 27, 2018
Dec 27, 2018
Copy link to clipboard
Copied
Since upgrading back in Oct. to 122.0.2 my Media Encoder preset for an mpeg 2 output no longer works. I get the following..."error compiling movie...Error Code 2." My work around has been to take the project home where I didn't do the CC updates. Using version 12.1.2 and I can output the file using the mpeg 2 preset. Anyone else having this problem?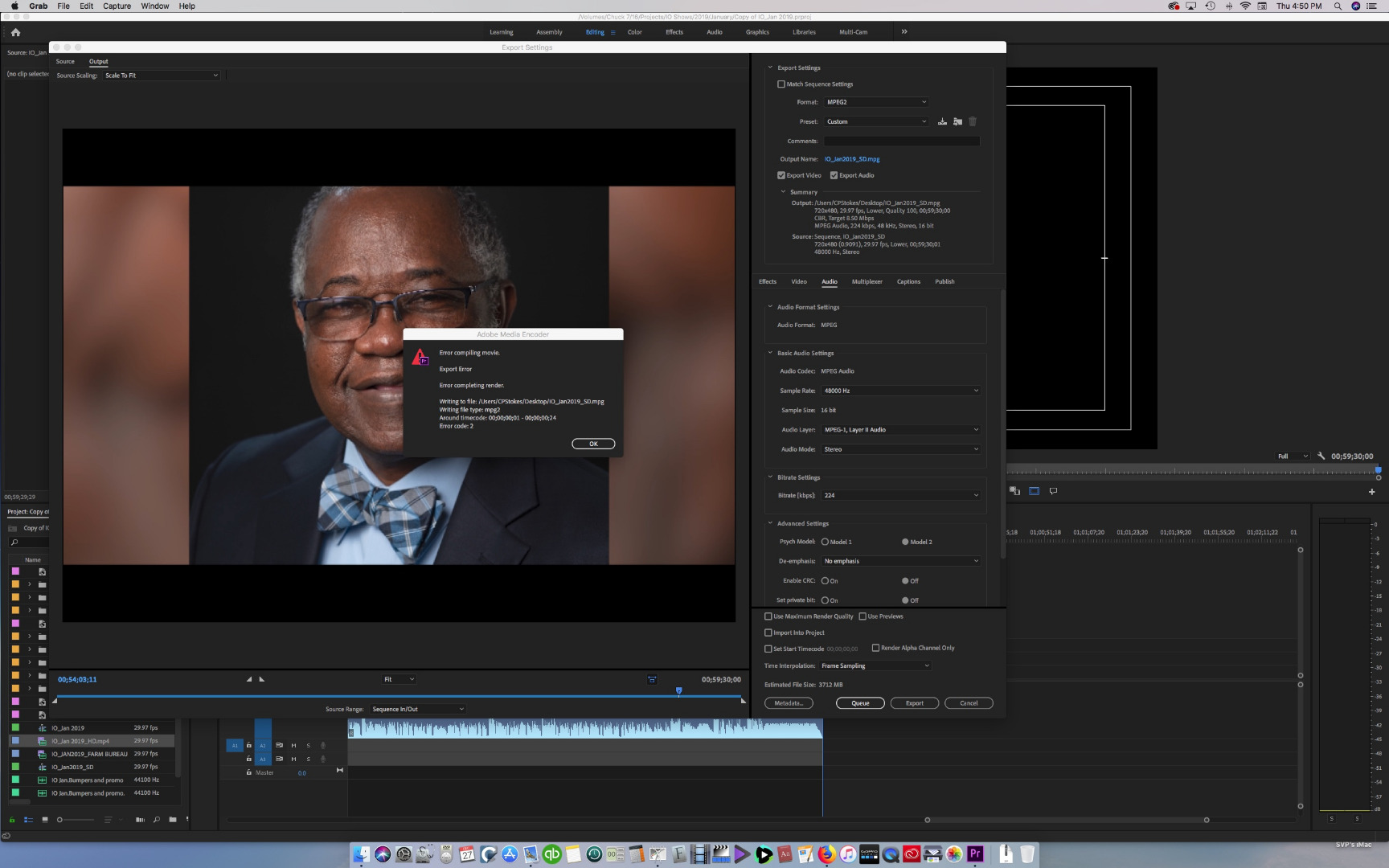 Community guidelines
Be kind and respectful, give credit to the original source of content, and search for duplicates before posting.
Learn more
4 Replies
4