Locked
New Here
,

/t5/flash-player/major-issue-flash-player-malware-no-solution/td-p/9928451

Jul 09, 2018

Jul 09, 2018

Copy link to clipboard

Copied
My Macbook has never had a virus or malware issue for many many years, until now. Somehow I must have got some malware that is constantly telling me to update my Flash Player. This is malware, I have downloaded and purchased several Anti-Malware/Anti-Virus products recommended by Apple. Non of these has helped the situation so I'm turning to Adobe and this community for answers. Below are screen grabs of the malware in action. Please can someone help me as I can't imagine having to wipe this computer and start from scratch for one piece of malware!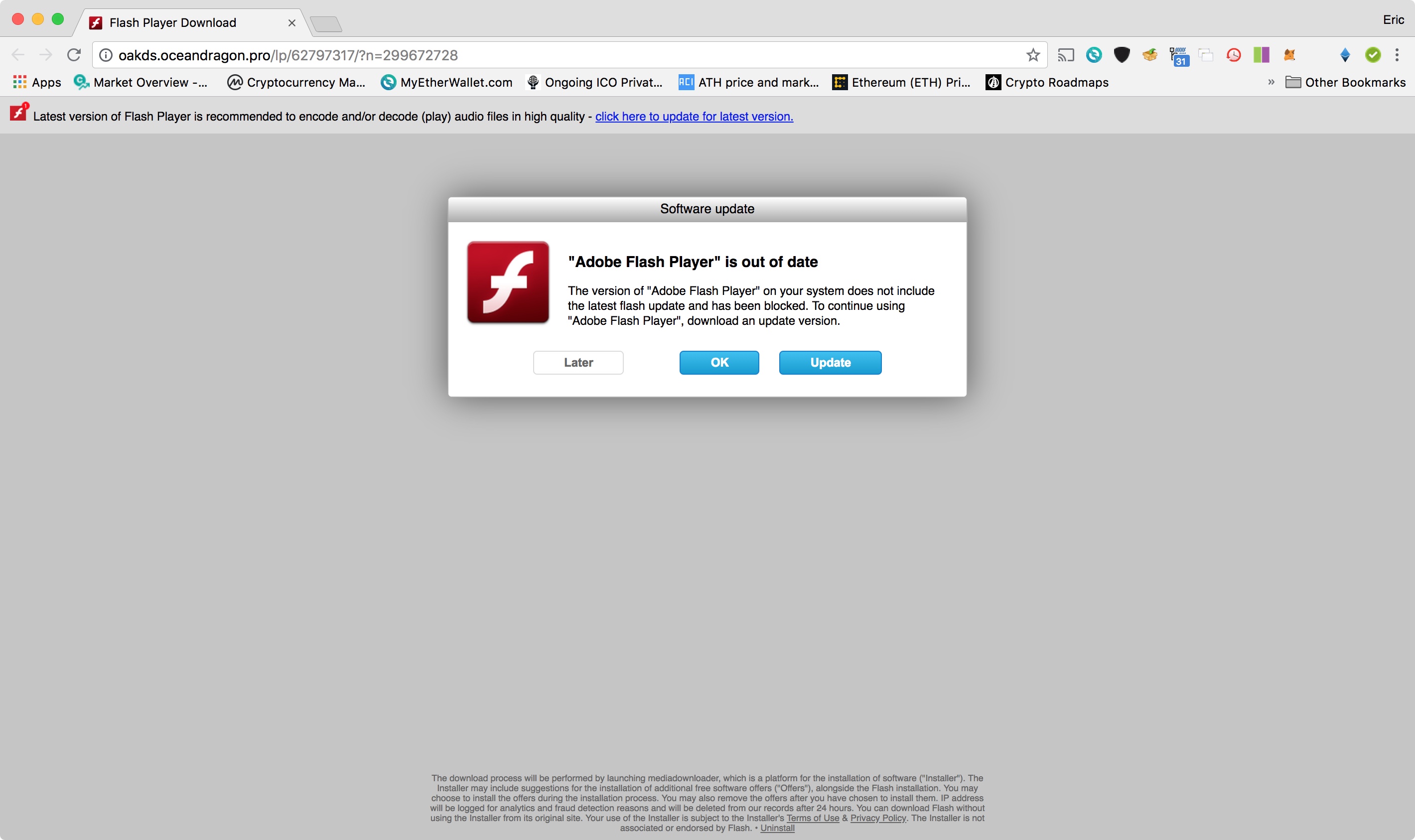 Community Guidelines
Be kind and respectful, give credit to the original source of content, and search for duplicates before posting.
Learn more

1 Correct Answer
It's very important to realize that these messages DO NOT MEAN YOU HAVE BEEN INFECTED. You are right to be alert, and these are fake messages, ATTEMPTING TO INFECT YOU. When you visit a web site, it can say anything and these sites are simply lying to you to try and infect you.The solution is to not go to those sites. And indeed, never, never respond to a site which says you need to update Flash, or update anything else, or install anything - it's a jungle out there! You can install the latest ...
0

Like
Jump to answer
2 Replies
2