Compiling Plug-In for M1 Computer
New Here
,
/t5/indesign-discussions/compiling-plug-in-for-m1-computer/td-p/13819112
May 26, 2023
May 26, 2023
Copy link to clipboard
Copied
Hi everyone,
Let me start off by saying that I currently develop plug-ins for InDesign.
Recently I was given a new computer with M1, before I used a computer with intel processor and macos 10.15 (Catalina) but now I'm using a computer with M1 processor and MacOs 12.6 (Monteray).
I specify that all the Plug-Ins I created worked correctly both on intel and on M1.
Now I have moved, with GitHub, all the projects created by the computer with Intel to the one with M1, I try to compile a plug-in it gives me this error.
This is the error, it's not for InCopy but for InDeisgn, i got it from google images :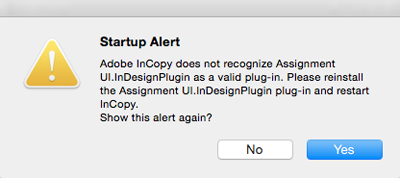 Here's everything I tried to do:
The version of the SDK it's correct, because it's SDK v.17.0.0 for InDesign 17.4
The project is correctly signed
My doubts:
maybe changing the macos version could have made some confusion
Community guidelines
Be kind and respectful, give credit to the original source of content, and search for duplicates before posting.
Learn more
7 Replies
7