Community Beginner
,
/t5/muse-discussions/close-screen-button/td-p/9297058
Jul 18, 2017
Jul 18, 2017
Copy link to clipboard
Copied
Hi,
So I have a made some links to a new page as additional information,
now I would like to add a 'close screen/x' button for that page, so you can go back to the page were you where.
I can't seem to find a close/exit button /hyperlink/widget for this,
can anyone help?
Thx Josephina
Community guidelines
Be kind and respectful, give credit to the original source of content, and search for duplicates before posting.
Learn more

1 Correct answer
Stylize button by regular means of Muse, as you need. In the hyperlink field for this button, write the following code:
javascript:history.back()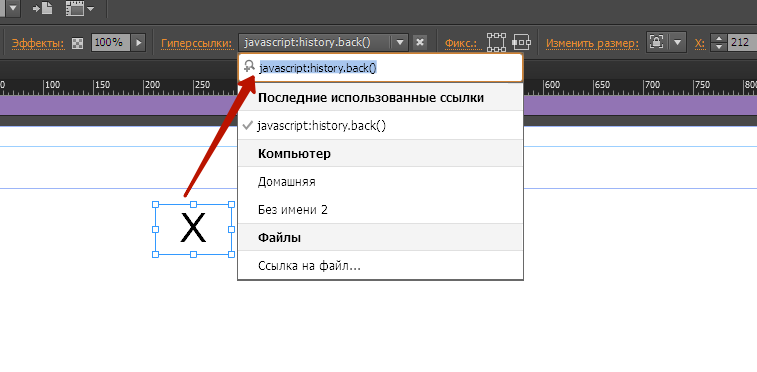 Enjoy
Jump to answer
6 Replies
6