Participant
,
/t5/muse/browser-fill-no-transparency/td-p/9219310
Jul 08, 2017
Jul 08, 2017
Copy link to clipboard
Copied
I'm pretty sure the first color palliate in the browser fill is supposed to be transparent. Mine is grey? How can i fix this? Because of this it won't let me see any background image i add.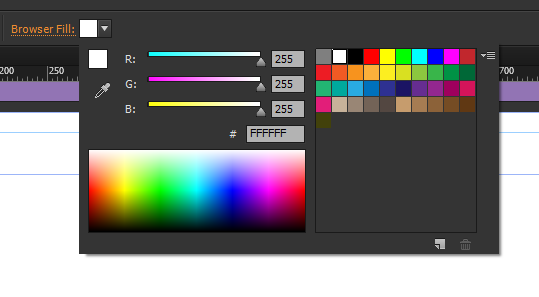 Community Guidelines
Be kind and respectful, give credit to the original source of content, and search for duplicates before posting.
Learn more

1 Correct Answer
There´s nothing to fix.The first colour is grey.Browser fill doesn`t cover any background image.
0

Like
Jump to answer
3 Replies
3