Participant
,
/t5/stock-contributors-discussions/rejected-images-similar-to-my-best-selling/td-p/9637256
Dec 28, 2017
Dec 28, 2017
Copy link to clipboard
Copied
and they were rejected for lack of asthetic or commercial appeal...
For the record, File ID: 185928490 and File ID: 185928442
should I just resubmit or is there something else wrong with them?
and for comparison, one of my best sellers...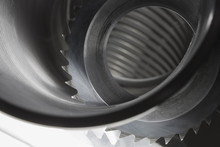 yeah, just the thumbnails, not full size.
Community guidelines
Be kind and respectful, give credit to the original source of content, and search for duplicates before posting.
Learn more

1 Correct answer
Bummer. Send a ticket to contributor support (link is at the bottom of the contributor portal) with the image numbers and I'll take a look.-Mat
1

1 Like
Jump to answer
6 Replies
6