Community Beginner
,
/t5/stock-contributors-discussions/rejeted-intelectual-property/td-p/13466773
Jan 05, 2023
Jan 05, 2023
Copy link to clipboard
Copied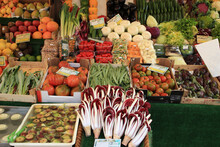 I do not undestand why this picture was been rejected for intelectuak property
All the brands marks has been erased
Vegetables are protected by a intelectual property? !!!!
Community guidelines
Be kind and respectful, give credit to the original source of content, and search for duplicates before posting.
Learn more

3 Correct answers
You need to show us the ORIGINAL picture you submitted. This is just a thumbnail, no details are visible, so we cannot check the picture for IP which is small.
Jump to answer
First, your editing is really badly done, as you most of times see the editing and repeated pattern.
Second, there are still marks left over, in addition of the nice price tags, that are quite of a specific design:
Jump to answer
There you go. You still have identifying features in your shot - labeling. And the cloning work could have been done better!
It's a bit messy!
Jump to answer
15 Replies
15