New Here
,
/t5/stock-discussions/can-t-use-my-110-credits-on-adobe-stocks/td-p/9973241
Jul 22, 2018
Jul 22, 2018
Copy link to clipboard
Copied
Hello,
I paid Adobe Stock for One year and my credit card is off now and I don't want to subscribe to the service again.
When I try to download a picture the website ask me to add a credit card... I Have 110 credits why it asking that ? I'm stuck I don't have the choce.
Can someone help me to remove the subscribtion definitly I just want to use my credits.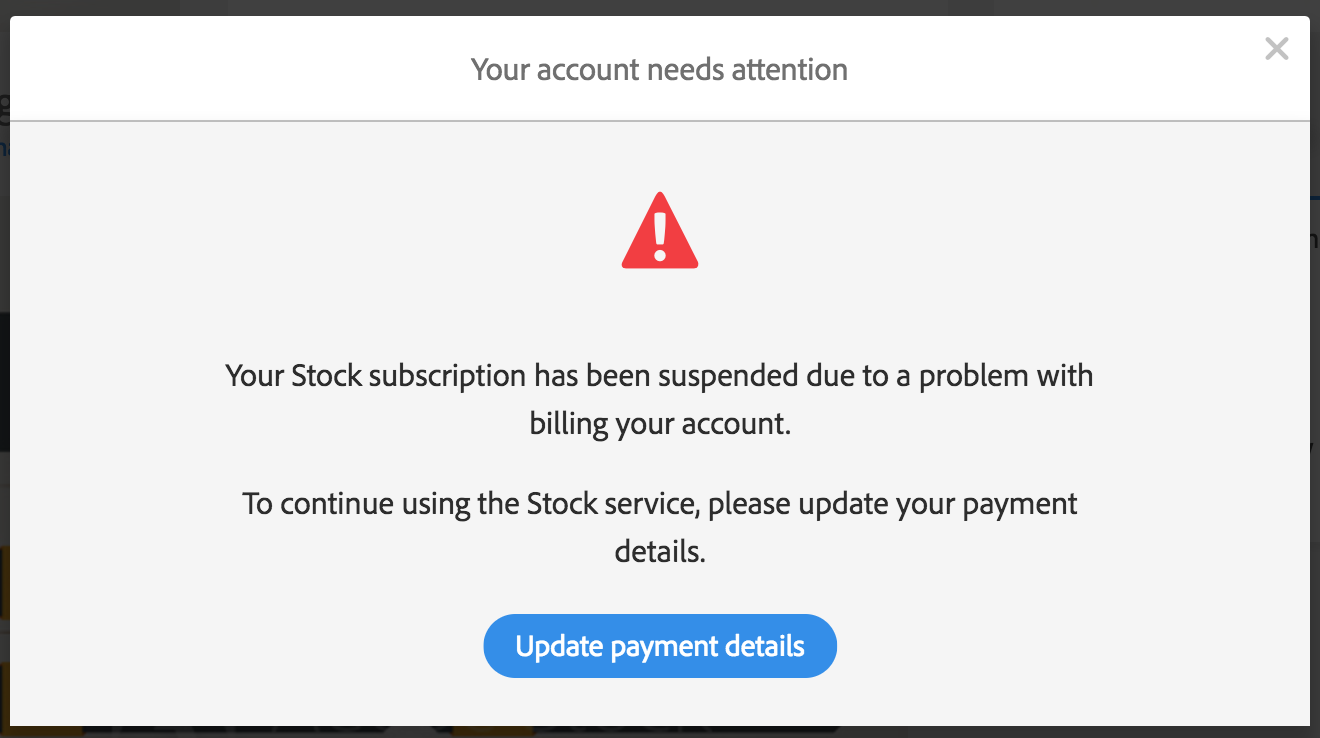 Thank you
Community guidelines
Be kind and respectful, give credit to the original source of content, and search for duplicates before posting.
Learn more

1 Correct answer
Hi Benjamin,
In order to use your remaining assets, you need to first update your payment information since the Adobe Stock subscription is currently in a suspended state due to payment issues.
Once the payment related issue is fixed, you can download the remaining assets and can proceed with the cancellation. Please note that the downloaded assets always remain in your license history.
Feel free to update this thread in case of any additional questions.
1

1 Like
Jump to answer
6 Replies
6