Contributor
,
/t5/acrobat-discussions/booklet-and-bleed/td-p/9737476
Mar 29, 2018
Mar 29, 2018
Copy link to clipboard
Copied
I export an InDesign-file with bleed to PDF.
Then I want to use the booklet option in the print menu.
UnfortunatelyAcrobat doesn't remove the bleed in the spine.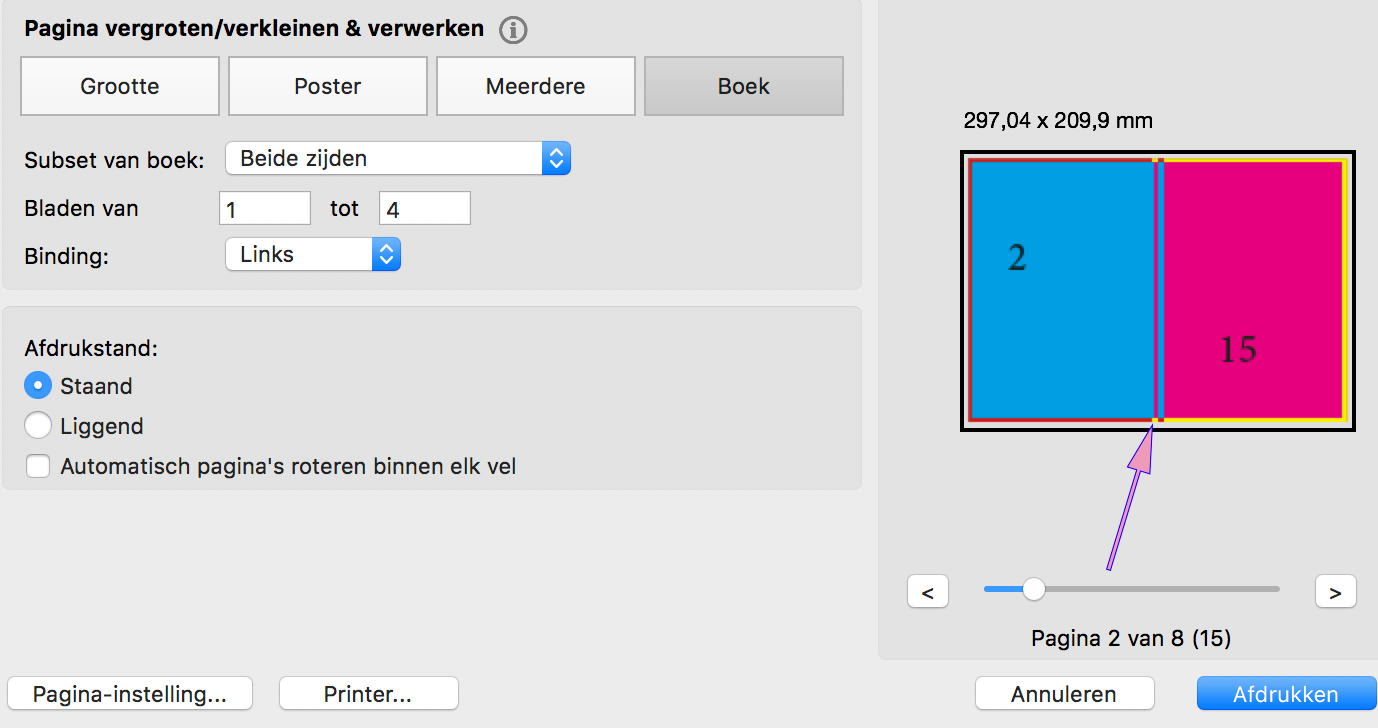 How can I let Acrobat remove the bleed in the spine using the Booklet option from Acrobat Pro (V2018)?
Community guidelines
Be kind and respectful, give credit to the original source of content, and search for duplicates before posting.
Learn more

1 Correct answer
I don't think that you can, however there is a work-around. Assuming your InDesign file is set up as facing pages, export to PDF without any marks and set the inside bleed to zero. You should be able to print a booklet from Acrobat, with correct bleed on the outside, although there will not be any crop marks. If you need crop marks, you can add them in InDesign, keeping them inside the bleed.You can also print a booklet directly from InDesign, or use an imposition program.
2

2 Likes
Jump to answer
3 Replies
3