/t5/acrobat-discussions/electronically-signing-pdf-file-increases-file-size-by-approximately-3-mb/td-p/7730673
Oct 23, 2015
Oct 23, 2015
Copy link to clipboard
Copied
We are using certificates from our Smart Badge to electronically sign PDF documents. Recently this action is adding ~3 MB to each file for each signature. This is a recent occurrence. This did not happen last month. At that time, you could have several signatures on a 1 page PDF document and the overall file size was very small, like in the 200-300kb size. What could have been changed and any suggestions on how to reset it?
Security digital signatures and esignatures
Community guidelines
Be kind and respectful, give credit to the original source of content, and search for duplicates before posting.
Learn more

1 Correct answer
I actually found a possible solution:
Edit / Preferences / Signatures
Creation & Appearance: Uncheck "Include signature's revocation status"
Verification: Uncheck "Require certificate revocation checking to succeed......."
See screen shots below: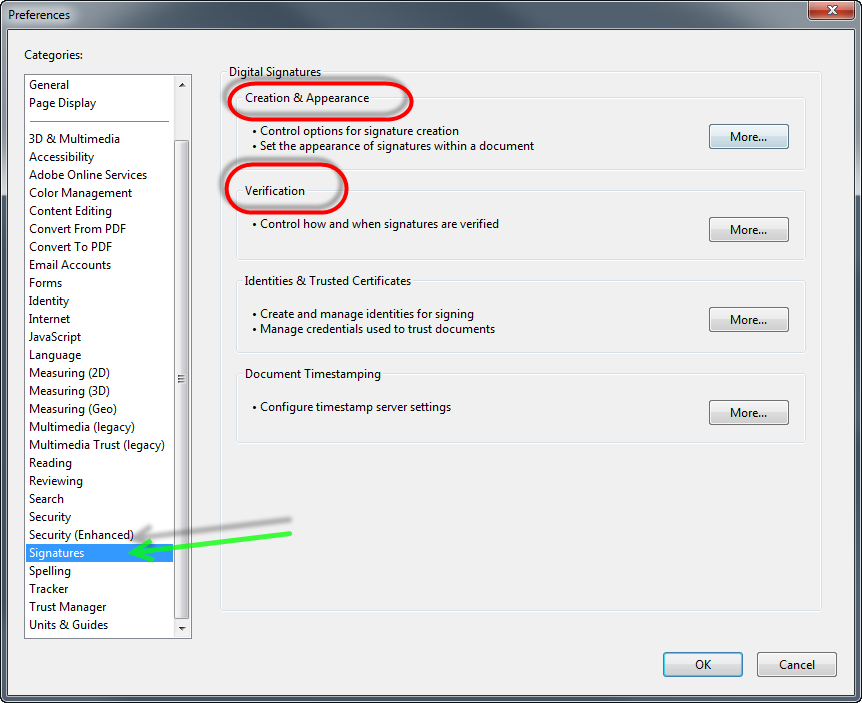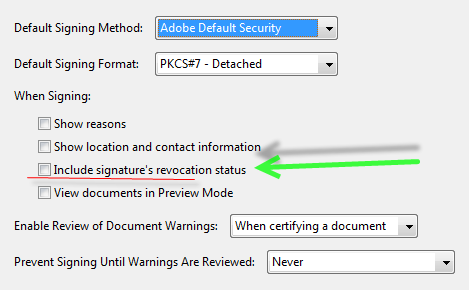 Note, this is from Adobe XI and am using certificates from a SmartBadge. It seems to keep the file size fairly consistent (not dramatically increasing the file size).,
0

Like
Jump to answer
11 Replies
11