PDF /GoToR named destination link with inherit zoom
New Here
,
/t5/acrobat-discussions/pdf-gotor-named-destination-link-with-inherit-zoom/td-p/10214123
Oct 26, 2018
Oct 26, 2018
Copy link to clipboard
Copied
Hi,
I have a pdf file source.pdf that has a /GoToR link that points to target.pdf with a named destination D1 specified.
On the target.pdf I have destination D1 defined using PDFMark:
[ /Dest /D1
/Page 1
/View [/XYZ 0 0 0]
/DEST pdfmark
If I open source.pdf and set the zoom level to 250% in acrobat and click the link, the target opens with the default zoom setting (FitV I think). I've checked my preferences to make sure that it should be getting zoom settings from the PDF file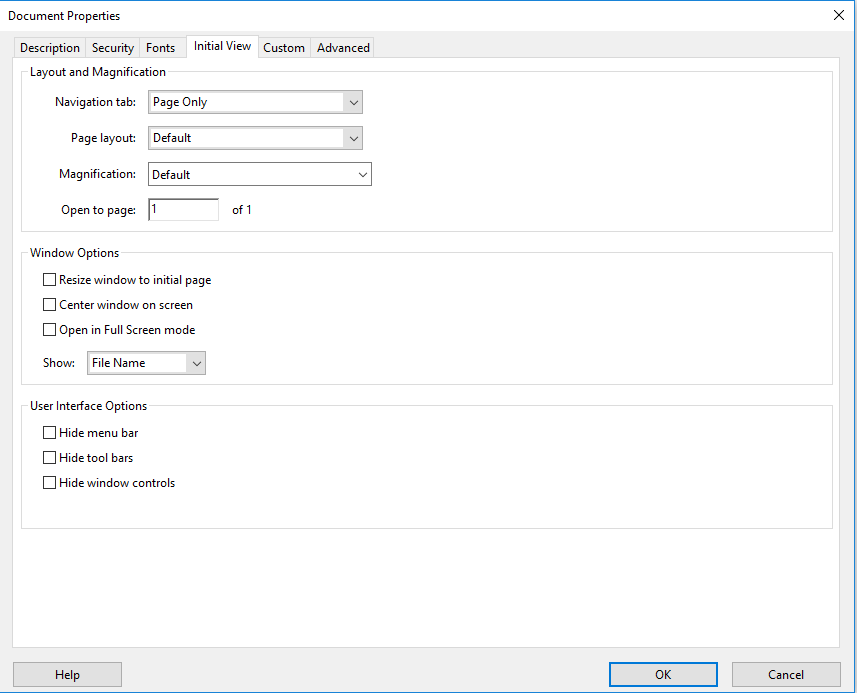 NOTE: If the destination is in the same file and the link is a /GoTo instead of a /GoToR, the zoom setting is respected.
Is there a setting or something I am missing?
Community guidelines
Be kind and respectful, give credit to the original source of content, and search for duplicates before posting.
Learn more
6 Replies
6