New Here
,
/t5/acrobat-reader-discussions/default-hide-navigation-pane-on-left-side-acrobat-reader-dc/td-p/9045678
May 03, 2017
May 03, 2017
Copy link to clipboard
Copied
I to have files open without the huge navigation pane open on the left side. It's messing with previews in Solidworks PDM. This meaning I want ALL PDF files to open and NOT HAVE TO CLICK THE SMALL ARROW to hide the pane ON EVERY SINGLE DRAWING. Here are some snips.
What opens like now: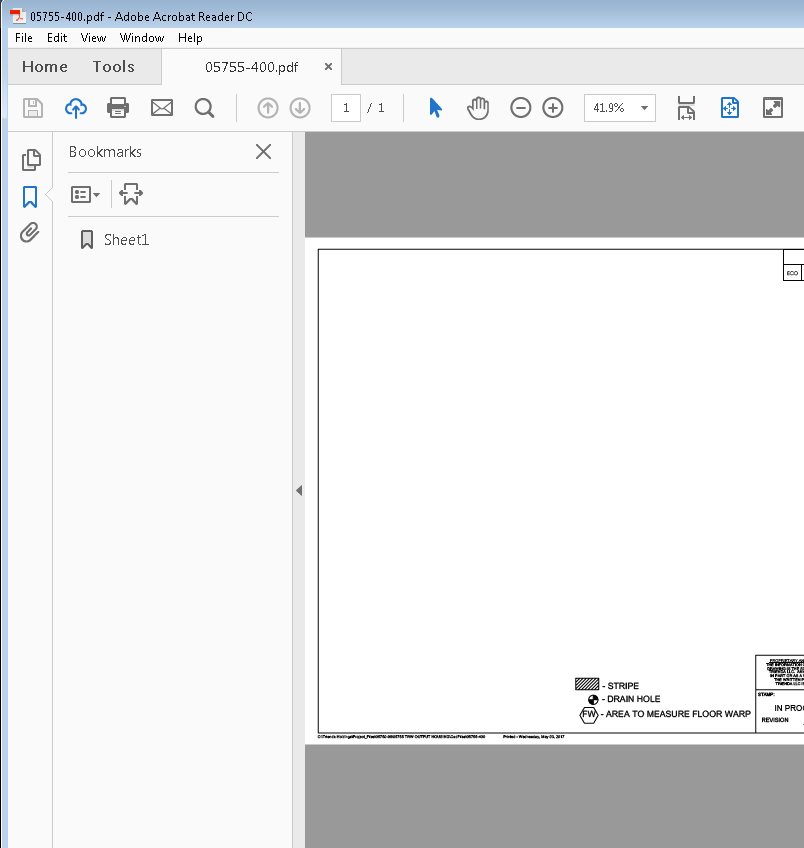 How we want it to look by default (without having to click on every file):
Thanks in advance!
General troubleshooting
,
Windows
Community guidelines
Be kind and respectful, give credit to the original source of content, and search for duplicates before posting.
Learn more

1 Correct answer
Finally after hours of searching, i have figured it out by manually trying all the registry keys related to adobe one by one.
This is the solution that works 100% (todays date 10/20/17)
Using Adobe Acrobat (Pro), versionL 10.1.16
Open notepad.exe
copy this code and save-as no-navpane.reg
Windows Registry Editor Version 5.00

[HKEY_CLASSES_ROOT\Applications\Acrobat.exe\shell\Open\command]

@="\"C:\\Program Files (x86)\\Adobe\\Acrobat 10.0\\Acrobat\\Acrobat.exe\" /A \"navpanes=0\" \"%1\""
Where you see Acr
...
5

5 Likes
Jump to answer
36 Replies
36