New Here
,
/t5/acrobat-reader-discussions/there-is-a-problem-with-windows-installer-package/td-p/10369554
Mar 01, 2019
Mar 01, 2019
Copy link to clipboard
Copied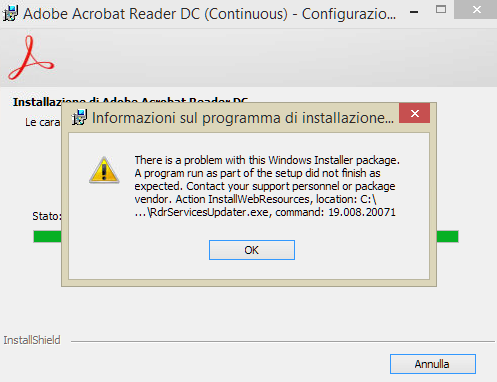 I can't install last version of reader dc in my windows 8.1 pc. All of other program works well. Some suggestions?
Community guidelines
Be kind and respectful, give credit to the original source of content, and search for duplicates before posting.
Learn more

1 Correct answer
1

1 Like
Jump to answer
1 Reply
1