My Adobe Acrobat DC pro inApp Purchase still Processing
New Here
,
/t5/acrobat-reader-mobile-discussions/my-adobe-acrobat-dc-pro-inapp-purchase-still-processing/td-p/8783156
Jan 06, 2017
Jan 06, 2017
Copy link to clipboard
Copied
hi
Yesterday i bought Adobe Acrobat DC Pro through my android device and payment was successful for subscription. After that i got thank you screen on my adobe but still my app shows processing. Kindly find the attached images of my subscription purchased. Kindly solve my problem. Thanks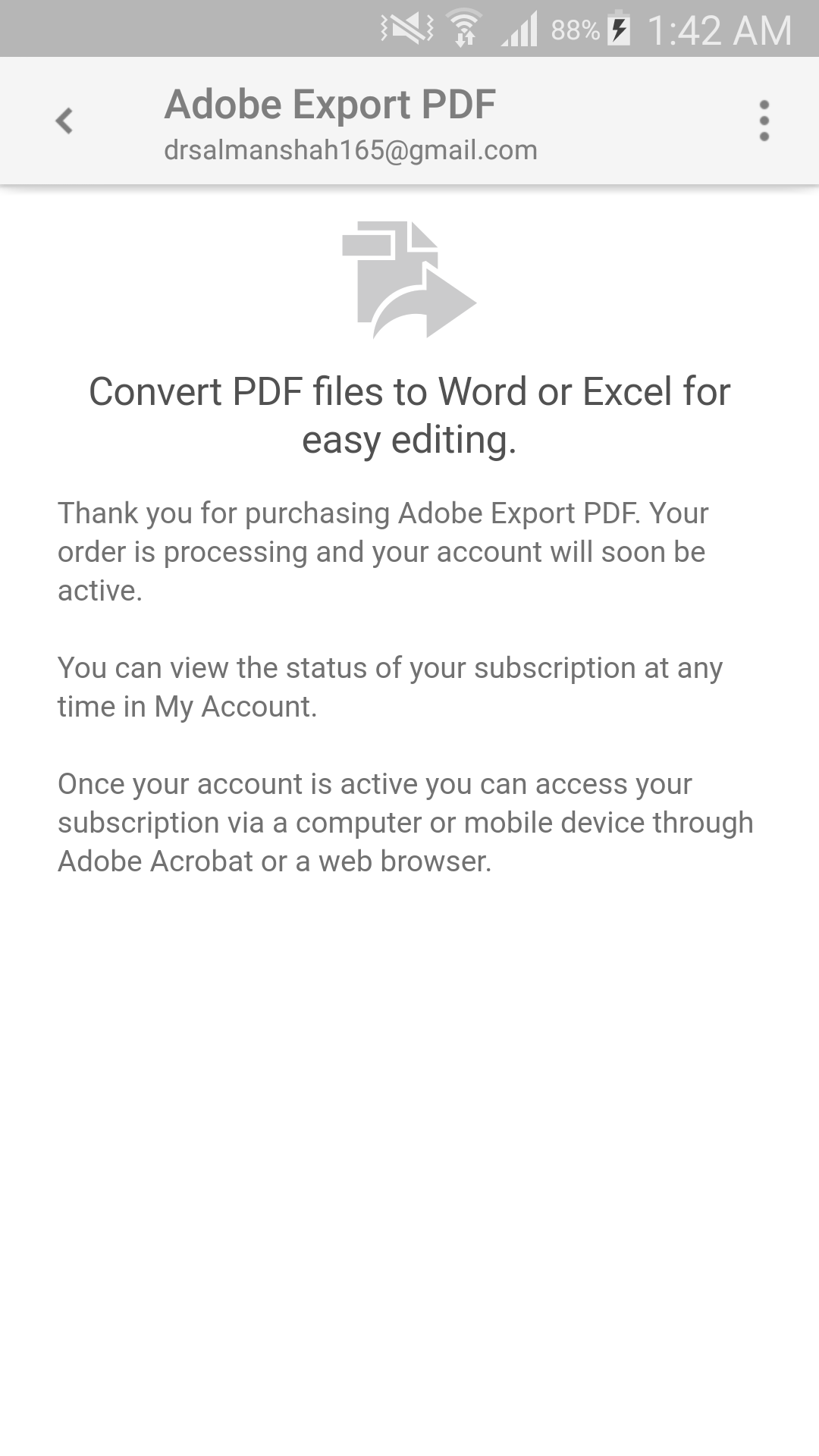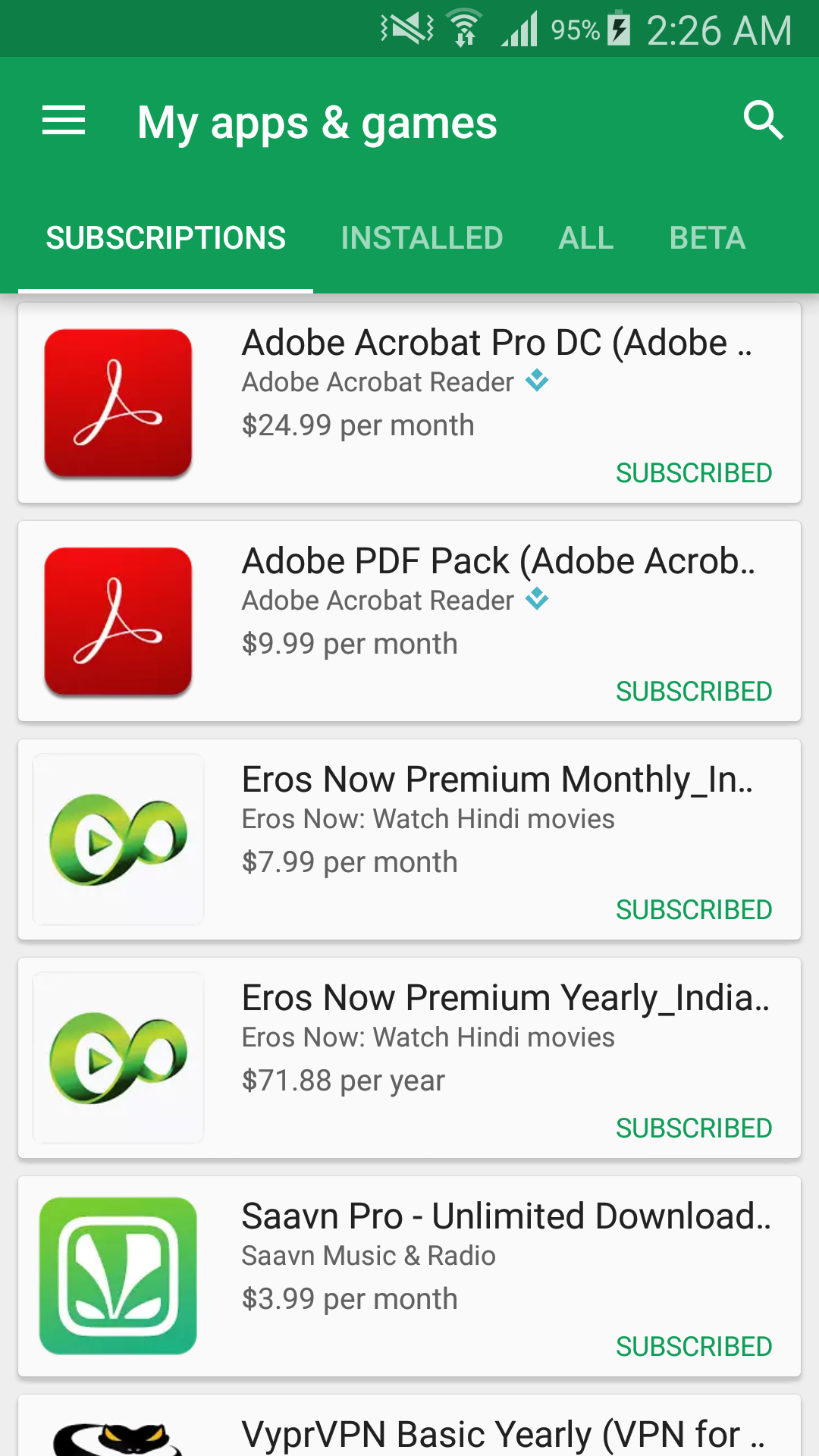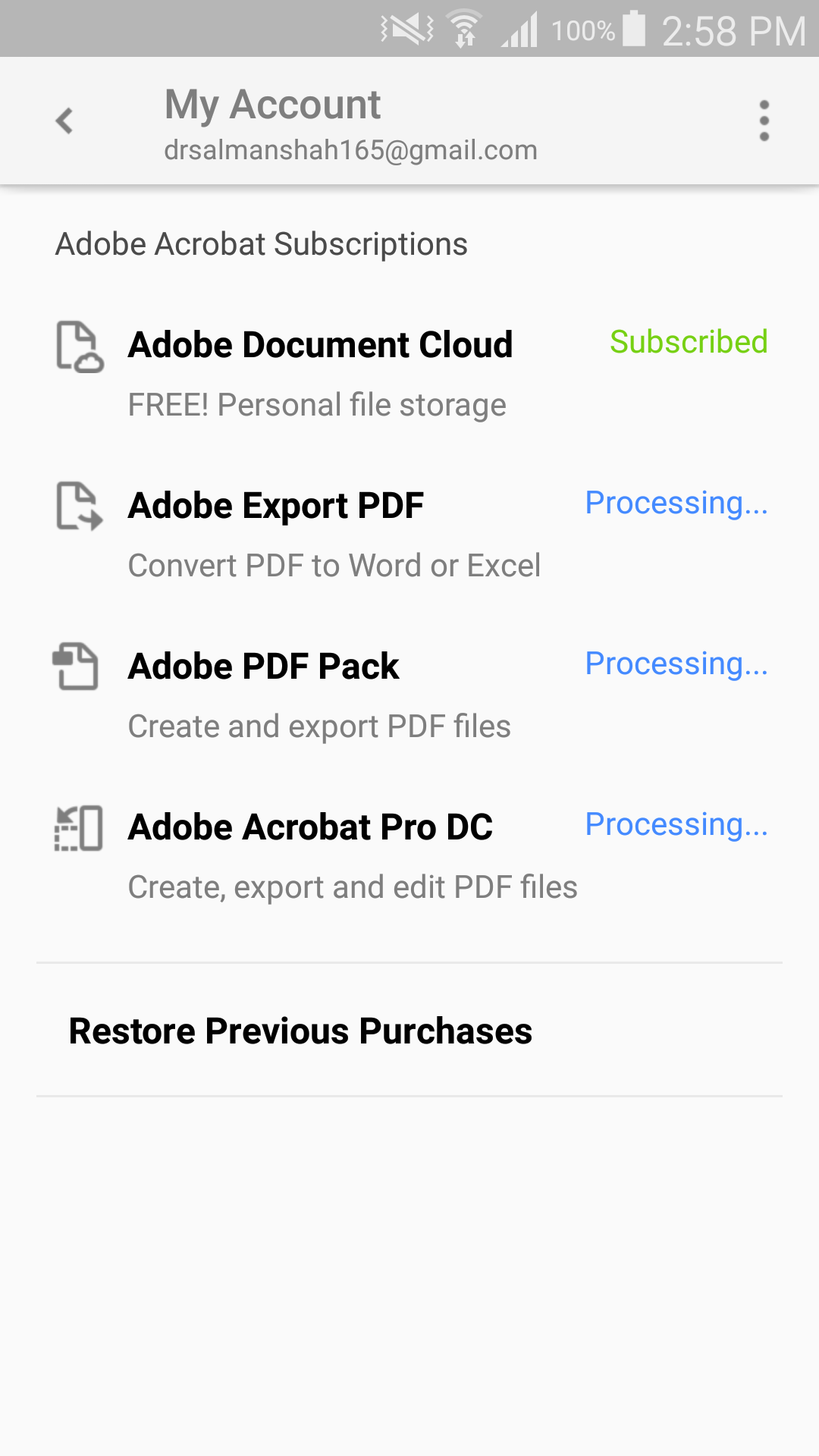 Community guidelines
Be kind and respectful, give credit to the original source of content, and search for duplicates before posting.
Learn more
6 Replies
6