New Here
,
/t5/adobe-acrobat-online-discussions/was-able-to-send-document-as-attachemets-from-adobe-now-i-can-t/td-p/8169864
Mar 11, 2016
Mar 11, 2016
Copy link to clipboard
Copied
I just updated my adobe pro to this
The new warning box looks like this

Unfortunately, it does not open a new email with the attachment. This is one of the features that I like the most about adobe, since I use it a lot. And it worked fine until it was updated yesterday.. The 1st thing I notice is that it defaults to do not show the warning again. Anyway, this is the outlook I have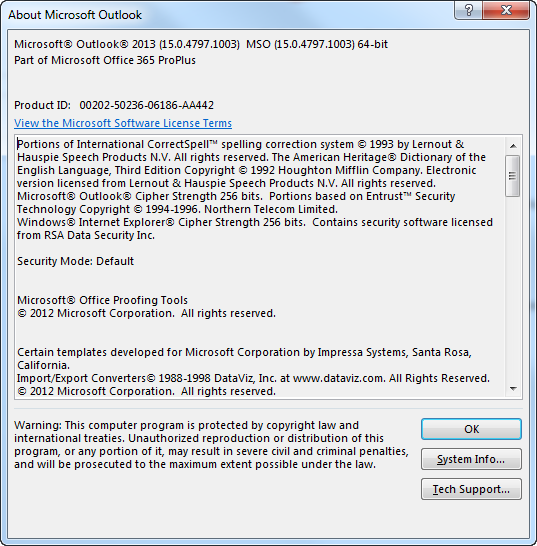 Hope we can get a solution to this since not having this option slows me down.
Thank you,
Isa
Community guidelines
Be kind and respectful, give credit to the original source of content, and search for duplicates before posting.
Learn more

1 Correct answer
Hi
ISA GIL DE RUBIO-SKUBA,
Could you please let us know the OS version on your system ?Please try navigating to Edit>Preferences>select "Email Accounts" from the categories list and under "List of email accounts" label if the option "default email application(MS outlook)" is checked , click on remove default and then click on OK .Then try attaching a pdf by navigating to File>send file>Attach to mail.Let us know if this works.Regards Sarojini
0

Like
Jump to answer
1 Reply
1