Community Beginner
,
/t5/adobe-media-encoder-discussions/cc-2017-media-encoder-won-t-open/td-p/8645247
Nov 03, 2016
Nov 03, 2016
Copy link to clipboard
Copied
Media encoder won't open, it says "Adobe Media Encoder has encountered an unexpected error and cannot continue"
Please I need to resolve this issue ASAP! thanks!
I already uninstalled and re-installed, I am working with a MacPro and Mac OSierra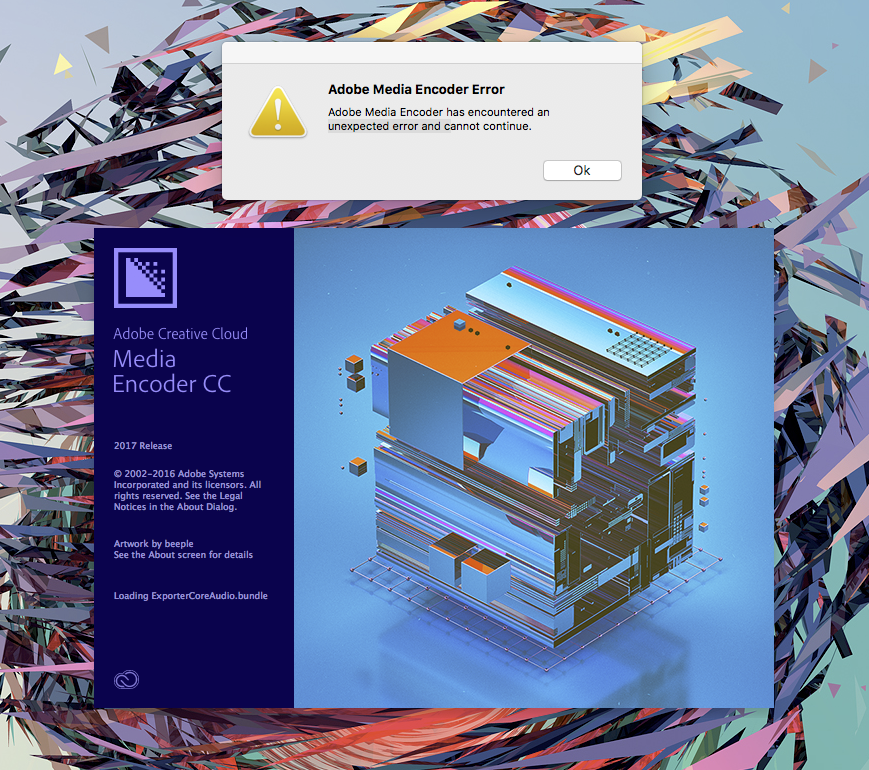 Community guidelines
Be kind and respectful, give credit to the original source of content, and search for duplicates before posting.
Learn more

1 Correct answer
Hi thereI had the EXACT SAME THING but seem to have solved it. I moved the Presets and Logs folders to a safe place (from Documents > Adobe > AME > 11.0)I then uninstalled AME, re-installed, then moved the Presets and Logs folders back to the above path. Simple.Hope it works for you.Cheers
2

2 Likes
Jump to answer
40 Replies
40