New Here
,
/t5/adobe-xd-discussions/undo-redo-disabled/td-p/8614226
Oct 19, 2016
Oct 19, 2016
Copy link to clipboard
Copied
The undo and redo functions are disabled. Can't seem to find a way to turn them back on.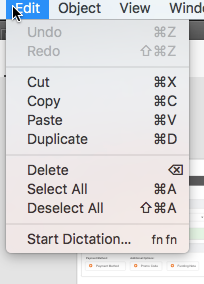 Community guidelines
Be kind and respectful, give credit to the original source of content, and search for duplicates before posting.
Learn more

1 Correct answer
Vic,I was unable to use either function regardless what action was taken. ie. after I drew a rectangle: the undo function was still disabled. An old fashioned reboot this morning has seem to resolve my issue.Thanks for your quick response.
2

2 Likes
Jump to answer
30 Replies
30