New Here
,
/t5/after-effects-discussions/ae-to-ame-export-color-control-fill-effect-problem/td-p/10280453
Nov 29, 2018
Nov 29, 2018
Copy link to clipboard
Copied
When I render my comp in AE everything goes fine, but as soon as I send the same comp to AME it renders without the color information from the "color control" layer.
This happens since I've updated to the latest version of AE and AME. Is this a bug or do I do something wrong?
I've created a new test file to see if the problem was inside my file or more general. And apparently it's general :
inside AE :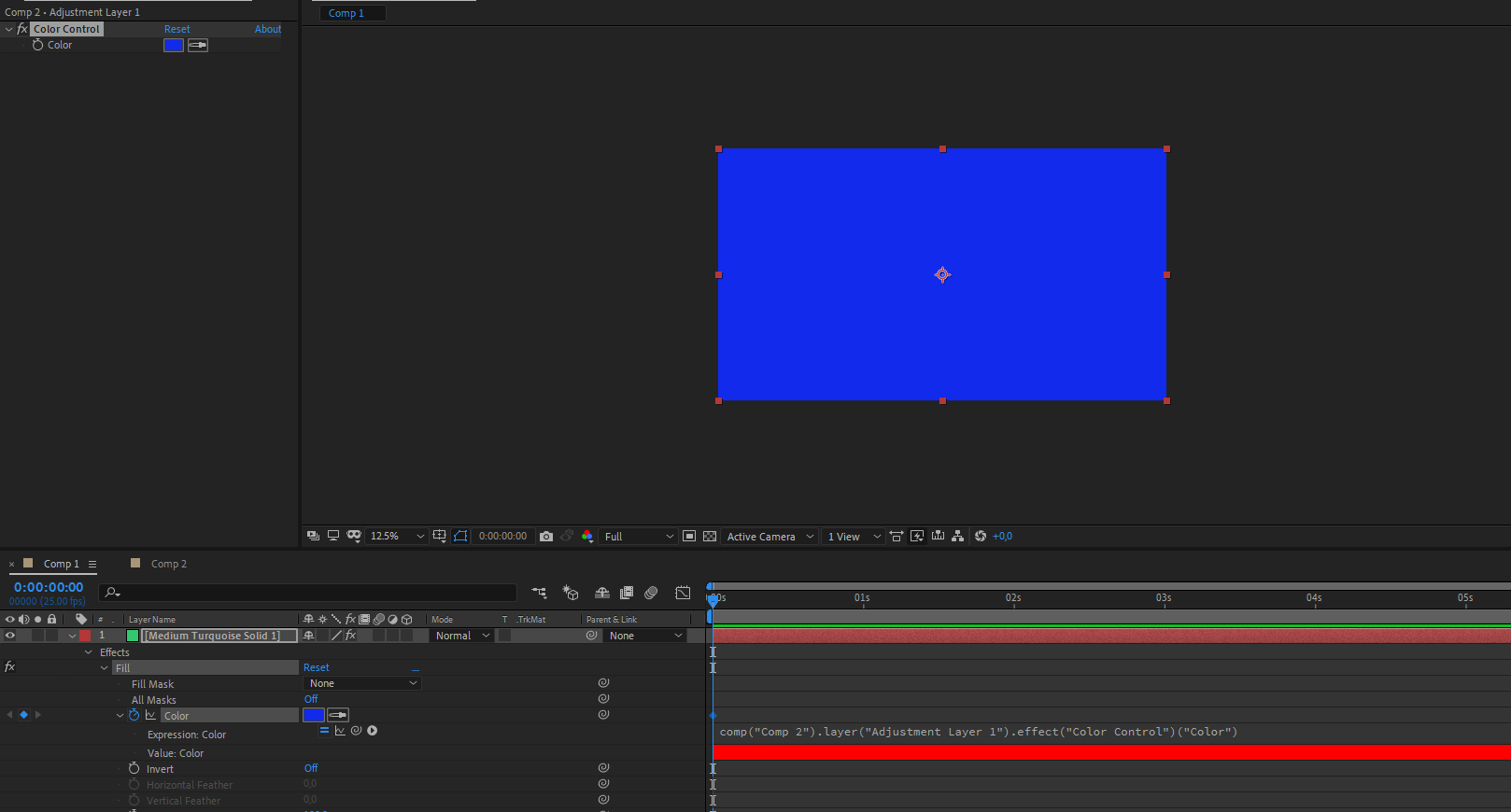 When rendered on AME my blue solid appears red :
Thanks forward for your help
Community guidelines
Be kind and respectful, give credit to the original source of content, and search for duplicates before posting.
Learn more

1 Correct answer
Hi Cedric.
Do you know a script that could help me replace all the ("color") by (1), or do I have to do it manually?
I think "DUIK" should help you with the replacement, however I think there are more lightweight scripts for this.

Jump to answer
7 Replies
7