Enthusiast
,
/t5/after-effects-discussions/display-and-performance-issues-with-gtx-1080-ti/td-p/9028754
May 07, 2017
May 07, 2017
Copy link to clipboard
Copied
Is this video card not fully supported yet? I'm having the following issues with it:
Disconnected playhead:
Jumping to keyframes disconnects the playhead from its tail, which is pretty disorienting when working with several keyframes.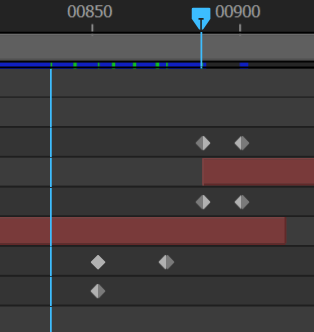 Playback leaves a random trail of black lines:
This one isn't a big deal, but still a bit distracting.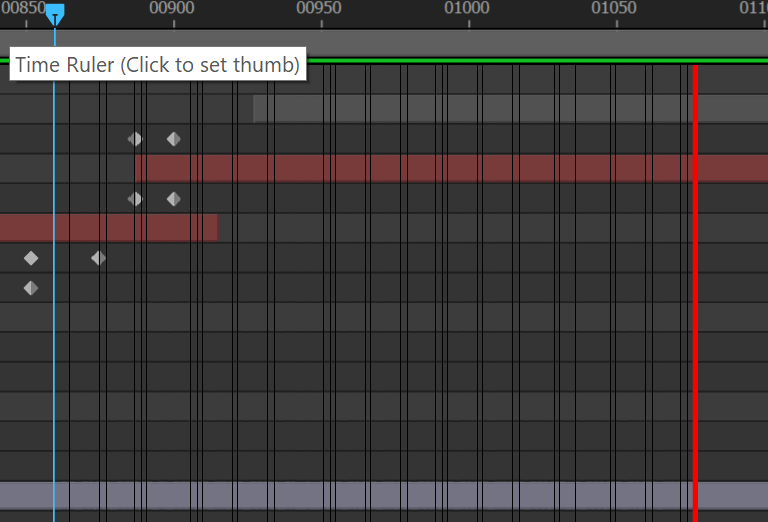 Also, I haven't been able to consitently reproduce it, but I will frequently get frame drops even when everything is cached to RAM and green across the board, producing the curious message in the Info panel, "Playing from RAM (NOT realtime)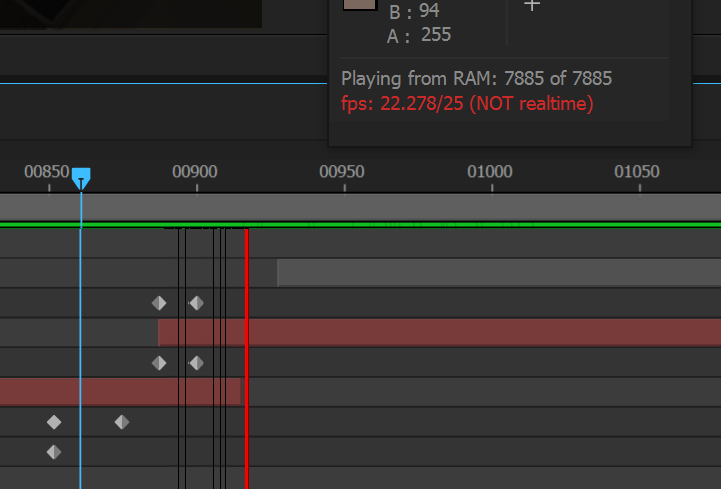 The project itself is dead simple - 1080p 25 FPS basic text, masks and solids animation overlaid on still images and image sequences. I'm not using any plugins or effects apart from Curves and a Linear Wipe here or there. I am using the Ease and Wizz expression on some keyframes, but I've been using this for years with no performance issues.
After Effects 2017.2 (14.2.0.198)
Core i7 7700K
GTX 1080 Ti (381.89 which is the latest version of drivers)
64 GB RAM
Media Cache set to a dedicated SSD, separate from OS and project files
Windows 10 Pro 1703 (15063.138)
Community guidelines
Be kind and respectful, give credit to the original source of content, and search for duplicates before posting.
Learn more

1 Correct answer
I'm re-posting from here:
Bug: UI is glitchy and slow on high DPI monitors – Adobe video & audio apps
Early impressions of the new AE (16.0.0 Build 235) seem to indicate that this issue is finally resolved! The UI responds as expected and there are no unexpected frame drops or drawing glitches.It's like a breath of fresh air. After several months of struggling with this issue, it's so nice to be able to work freely again.Thank you, Adobe.
0

Like
Jump to answer
13 Replies
13