Enthusiast
,
/t5/after-effects-discussions/how-do-you-dock-the-comp-panel-again/td-p/8888616
Feb 09, 2017
Feb 09, 2017
Copy link to clipboard
Copied
i know this has probably been mentioned a million times here, but one of the more aggravating things for me in AE is unlike PSD, when you undock and dock panels with ease, it just seems extremely difficult to do in AE. See image below: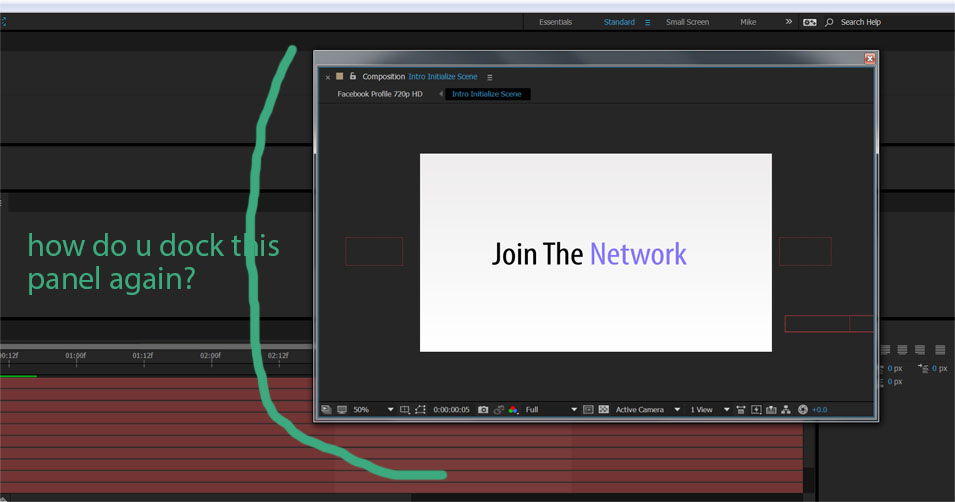 the comp panel is undocked and i've looked everywhere to learn how to dock it again but have just not been able to figure it out. i just basically want it to be docked again vs floating as seen above.
can someone tell me how to do this? thanks.
Community guidelines
Be kind and respectful, give credit to the original source of content, and search for duplicates before posting.
Learn more

1 Correct answer
You can grab it by the name and move it to where you want it docked.
2

2 Likes
Jump to answer
10 Replies
10