Locked
I'm getting strange feedback and monitoring issues with the Audition 2018 release - can I fix this?
Community Expert
,
/t5/audition-discussions/i-m-getting-strange-feedback-and-monitoring-issues-with-the-audition-2018-release-can-i-fix-this/td-p/9486869
Nov 12, 2017
Nov 12, 2017
Copy link to clipboard
Copied
This applies specifically to Audition 2018 Build 11.0.0.199
By default, Smart Monitoring in Multitrack is enabled. This causes Audition to send back to your sound device the signals that you are recording, for monitoring purposes. The snag with this is that these signals are inevitably delayed, due to processing latency, and if you mix this with any form of direct monitoring - which is what you'd normally use to avoid latency altogether - you can end up with very strange noises that you don't want.
The solution is simple: Navigate to Edit>Preferences>Multitrack: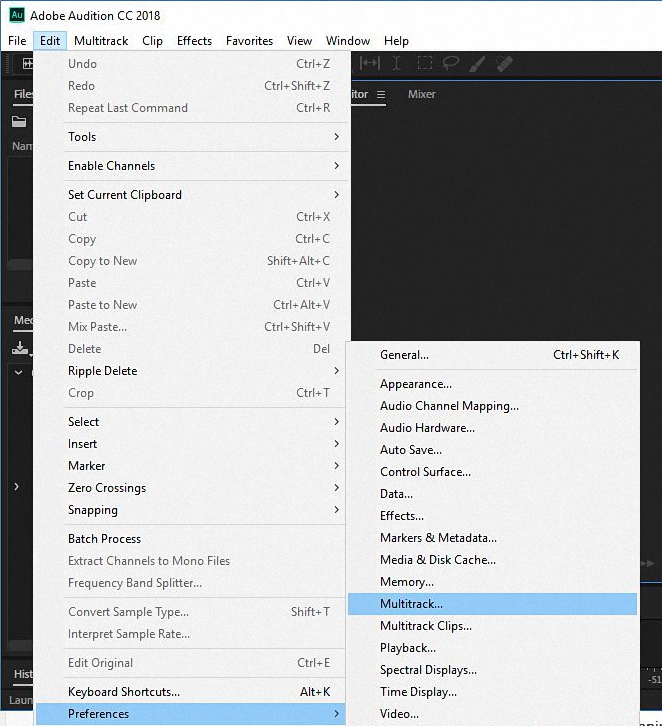 And when you are there, you will see this screen:
You need to take the check OUT of the item ringed in red - then you will be back to the monitoring conditions that you are used to.
Community guidelines
Be kind and respectful, give credit to the original source of content, and search for duplicates before posting.
Learn more