Explorer
,
/t5/audition-discussions/moving-multiple-tracks-do-not-stay-in-sync/td-p/9928323
Jun 05, 2018
Jun 05, 2018
Copy link to clipboard
Copied
Hi,
I have an audition project with multiple clips on multiple tracks. When i go to move multiple clips at the same time they slightly go out of sunc/ jump as i move. This happens even when it is grouped together and still doesnt make any sense.
I do not understand why it does this regardless, in what case is this even a practical option?
To repeat... I have 2 tracks with over 40 clips across them. Everytime I make an edit and want to drag the rest of the clips together to close a gap the clips dont smoothly move together but jitter and oddly dont stay exactly how they were before i highlighted them and moved them. Also to combat this I tried looking for a nudge key to move all the clips by a keyframe each time but I cant seem to find one... much like in premier pro with nudging a video clip.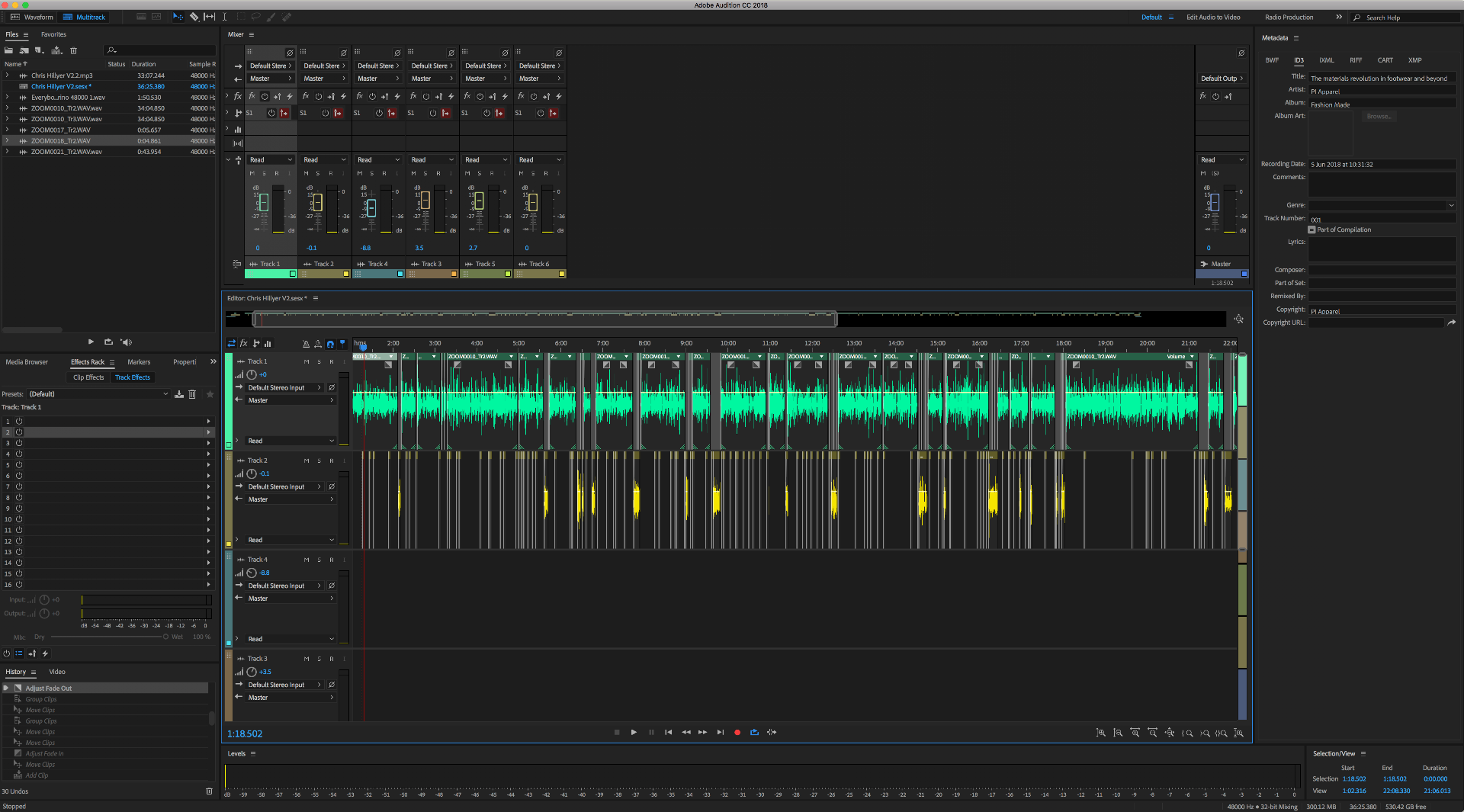 Community guidelines
Be kind and respectful, give credit to the original source of content, and search for duplicates before posting.
Learn more

1 Correct answer
0

Like
Jump to answer
8 Replies
8