Explorer
,
/t5/bridge-discussions/unable-to-save-raw-conversions-bridge-acr-2018/td-p/9406330
Oct 21, 2017
Oct 21, 2017
Copy link to clipboard
Copied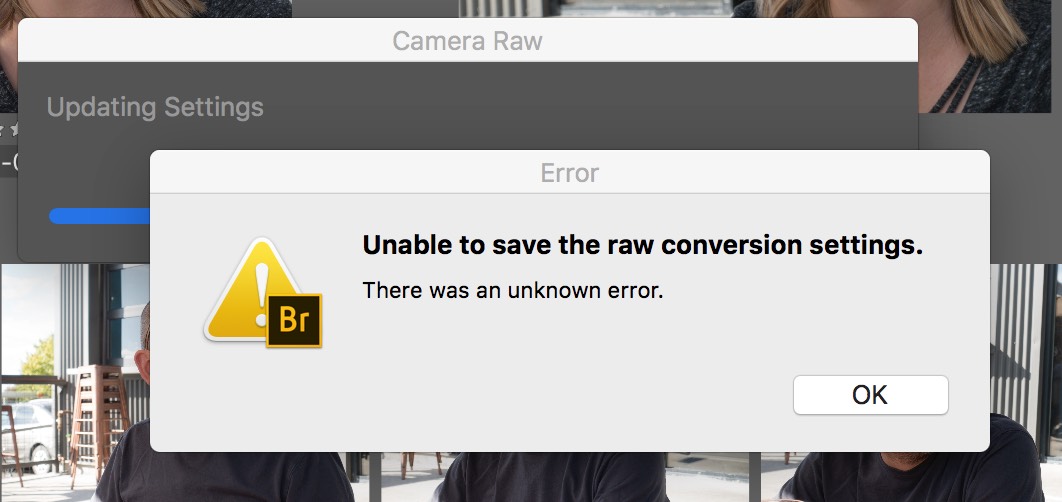 When finished working up Raw DNG images in ACR 2018 this error message appears.
Selecting "OK" the message disappears and the "Update Setting" proceeds as expected.
I have cleared the Camera Raw Cache. Same result.
Community guidelines
Be kind and respectful, give credit to the original source of content, and search for duplicates before posting.
Learn more

1 Correct answer
Finally a FIX for "Unable to Save Camera Raw Data" Error Message
Everything is now working and even better than before....
Let me know when you find this message and if it works for you too....
0

Like
Jump to answer
17 Replies
17