New Here
,
/t5/camera-raw-discussions/issue-with-dng-converter-on-mac-os-from-raf-files/td-p/9974980
Jul 22, 2018
Jul 22, 2018
Copy link to clipboard
Copied
hello y'all
I converted RAF-files from my fuji x t20 camera to dngs with adobe dog converter. They look fine at a first glance but when I zoom into them they show an ugly moiree.
Mac OS El Capitan
Mac mini summer 2010
Photoshop CS 4
dng converter 10.4.0.976
Screenshot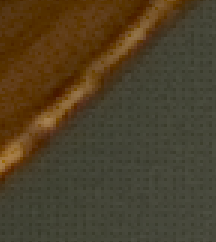 Any ideas whats wrong?
Incamera developed images don't show these artifacts.
Community guidelines
Be kind and respectful, give credit to the original source of content, and search for duplicates before posting.
Learn more

1 Correct answer
If the problem is related to CS4 then Adobe won't fix it because that version has been out of production and totally unsupported by Adobe now for a number of years. It will never be fixed IF CS4 is the culprit.
0

Like
Jump to answer
20 Replies
20