Captivate 4 crashes on Edit Background
Community Beginner
,
/t5/captivate-discussions/captivate-4-crashes-on-edit-background/td-p/2267332
Nov 16, 2009
Nov 16, 2009
Copy link to clipboard
Copied
Hi All
I really hope you can help me with this issue, as it is thoroughly stopping me from getting any work done on this project. The problem I'm having is that the "Edit background with..."-function is crashing my Captivate. When using this function, my Captivate stops responding. The error happens every time I use this function. I've attached screenshots for reference.
I can't find anything on this issue on the forums, even after reading this thread http://forums.adobe.com/message/2203153#2203153 and looking at the frequently encountered issues http://forums.adobe.com/thread/473021. I have ensured that I'm running the program as administrator, I've downloaded the patch in the first thread and I've moved my files to a low nested folder on my C drive.
I think that the problem might have something to do with my setup being Windows 7 64-bit, as I've only recently changed to this system, and the error has occurred consistenly after.
My setup is:
Windows 7 Enterprise 64-bit
Intel 3 GhZ QuadCore i7
12 GB Ram
I really hope some of you have an idea on how to solve this. Thanks, in advance!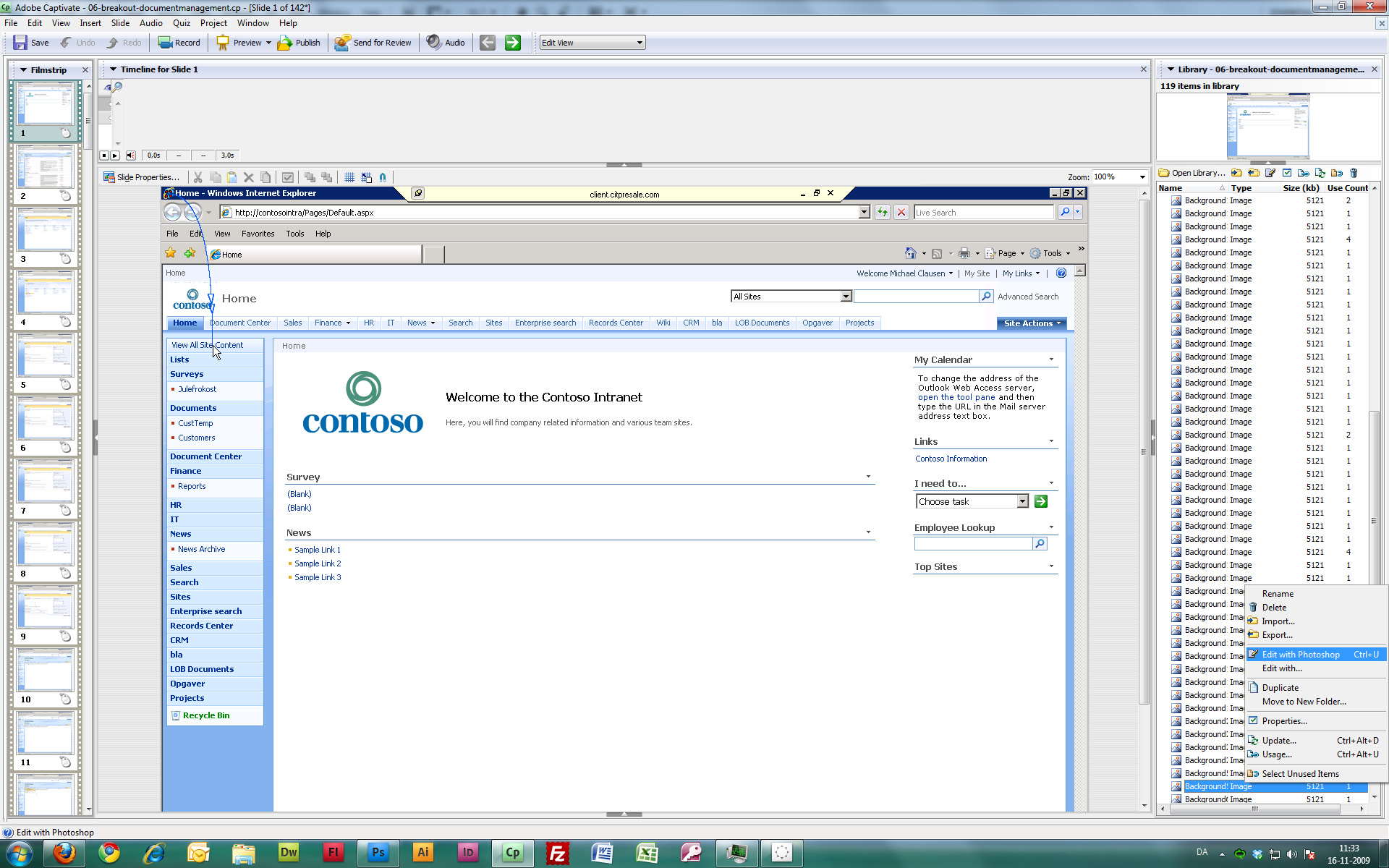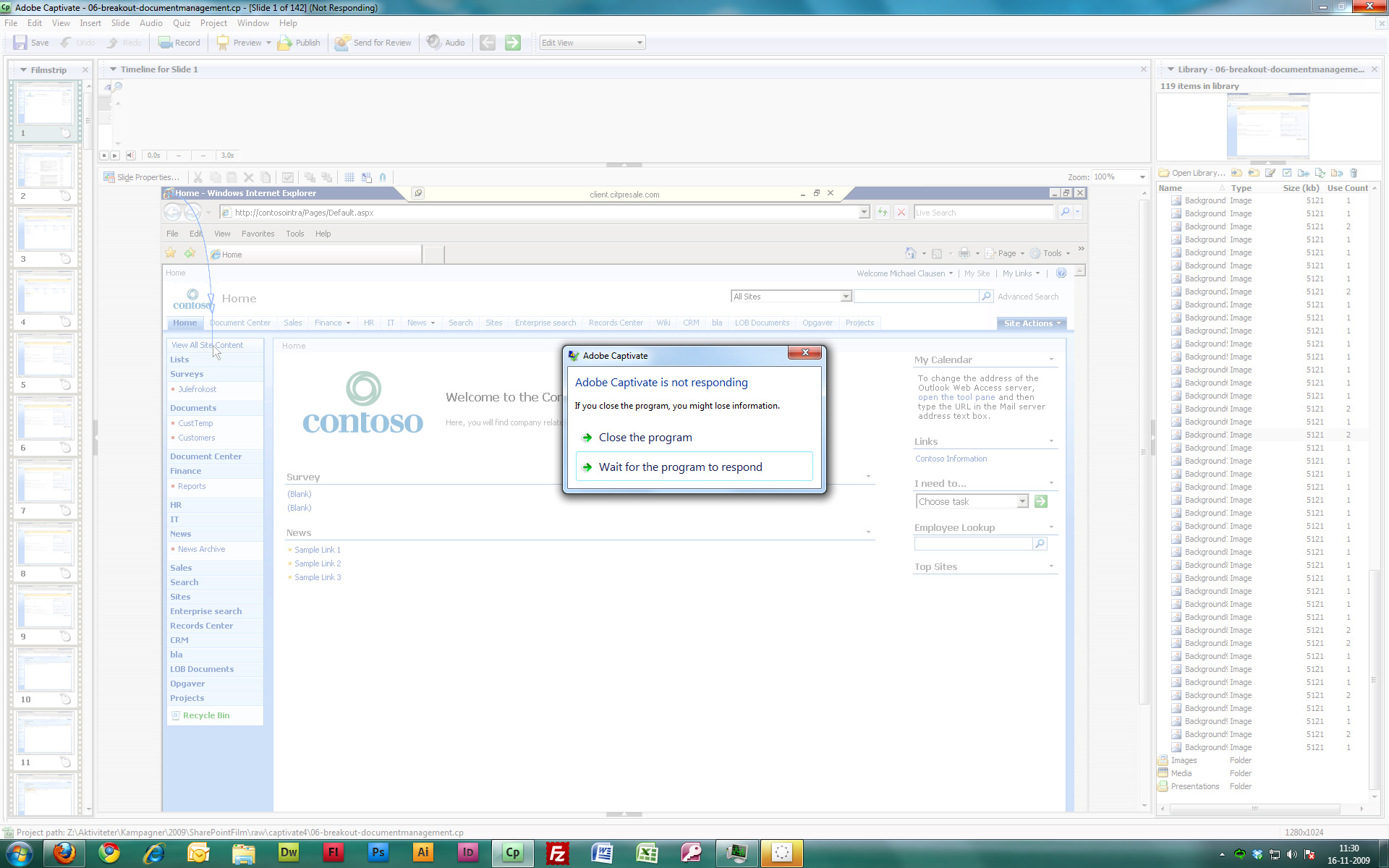 Community guidelines
Be kind and respectful, give credit to the original source of content, and search for duplicates before posting.
Learn more
13 Replies
13