Community Beginner
,
/t5/captivate-discussions/issue-with-shared-actions-not-disappearing-when-advancing-requires-two-clicks/td-p/10131038
Oct 14, 2018
Oct 14, 2018
Copy link to clipboard
Copied
Hi everyone! First time poster here. I'm creating a curriculum for a client that wanted it created with Captivate. It's a fish ID course, so each slide is a fish image. There's a question mark at the bottom that, when clicked, opens the fish name. I made it a shared action so that when the user advances to the next slide, it is supposed to disappear.
It worked fine for one export, but now the actions apparently no longer work. Additionally, it requires two clicks to trigger the pop-up. I got these buttons working over two months ago at this point, and since it was my first time working with advanced actions, I can't remember for the life of me what I did. In the one screenshot of the Advanced Actions box, you'll see that one setting is left blank. I don't remember why that's like that but it's the same in the archived version of the project where the actions work correctly.
If anyone can advise, I'm happy to share a link to the project. It's a massive file; every slide is an image so it's 776.2 MB (even when saved as 150 dpi at 1280 x 720). I've included some screenshots that might be relevant. Looking forward to some answers!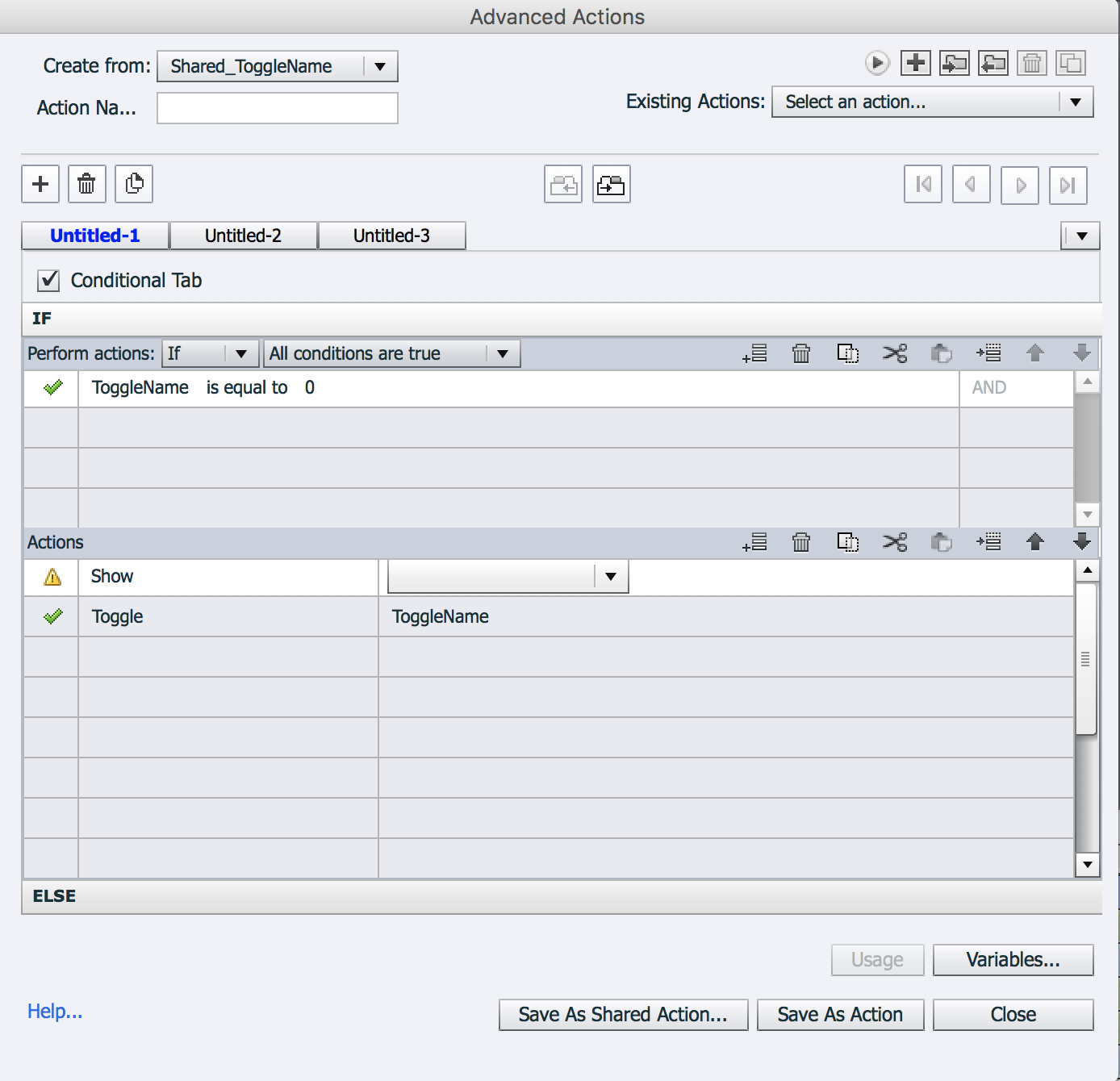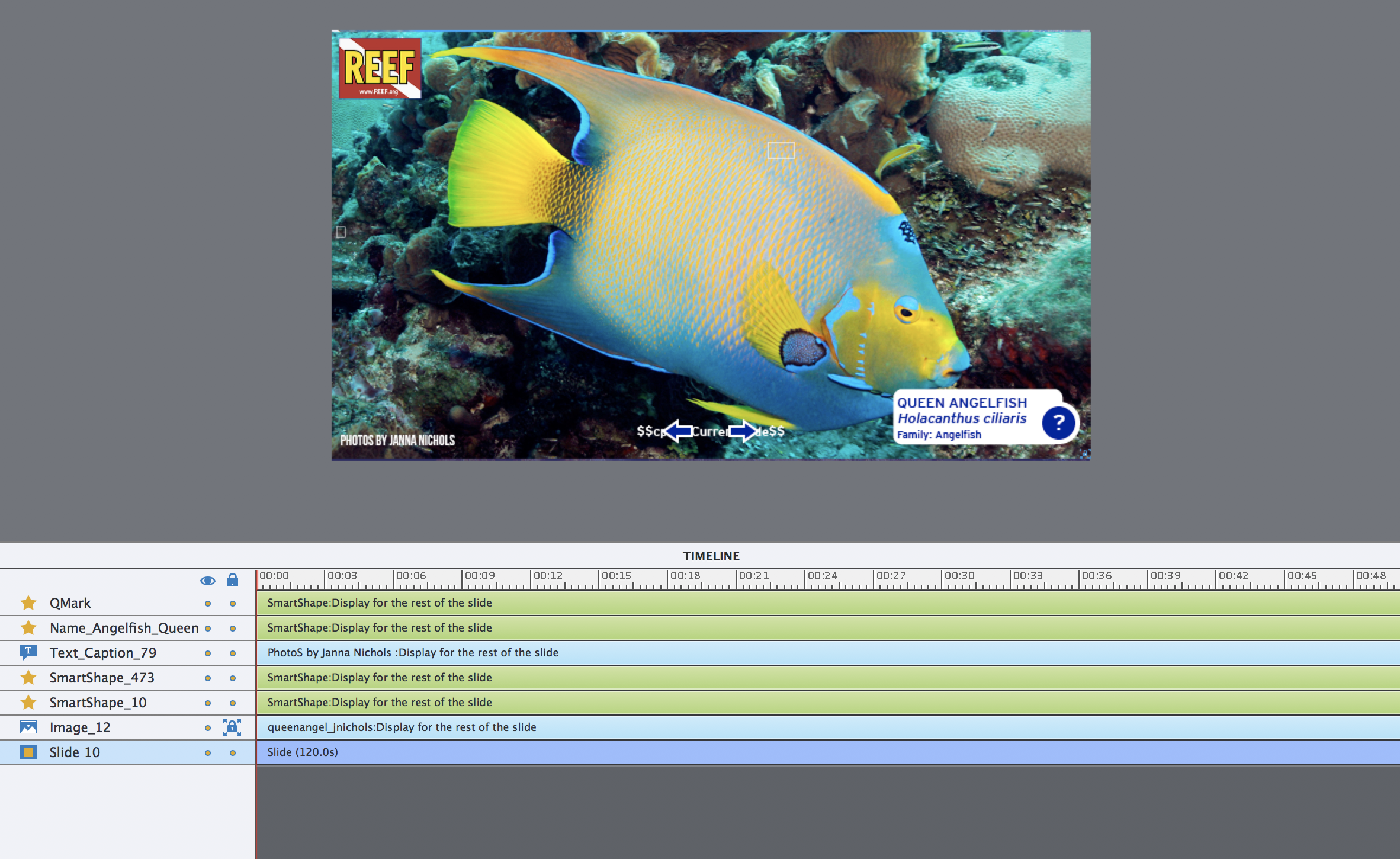 Community guidelines
Be kind and respectful, give credit to the original source of content, and search for duplicates before posting.
Learn more

1 Correct answer
I meant to use the On Enter action of the slide to reset the situation as it was the first time.It is perfectly possible to use the Toggle command instead of the Assign command in the conditional action as I explained in the blog post you mentioned before. But if you want the image to be invisible when the slide is revisited you have to use two commands in the On Enter action of the slide: Hide image Assign v_visib with 0In this situation, with that standard action, you cannot use the Toggl...
0

Like
Jump to answer
16 Replies
16