Fixing not working properly?
Explorer
,
/t5/character-animator-discussions/fixing-not-working-properly/td-p/10483604
May 11, 2019
May 11, 2019
Copy link to clipboard
Copied
Hello there,
I'm having an issue that I've been trying to solve for hours and hours...
I've had a similar issue before, then I figured it out, but now I guess I've changed something in my PS file that caused my puppet to reset all the work I've done to it so far.
I'm trying to fix it, but the puppet is all distorted now.
My puppet is on a table, and apparently, I can't fix the table or make it apart from the puppet. When the puppet moves, the table moves with it, and it's not a "crowned" item.
I just placed a ridiculous amount of pins to it, but it still distorts when the puppet captures my webcam movements. I've tried to look at some puppets with tables on it like "wizard girl" or "almasol", and I can't seem to figure out what they did to fix the table so the puppet doesn't interfere with it. The puppets "wizard girl" and "almasol" don't seem to have any fixing pins or the tables tagged as fixed. So I have no clue on how they've managed to make the table still. Also, I've pinned the arms and tagged the arms properly but they're moving funny as well.
Things I've done:
I've attached pins to fix - With no effect.
I've tagged the table as "fixed" - With no effect
The main table is not "crowned"
I don't know what else to do... Can someone give me some tips?

Thanks in advance.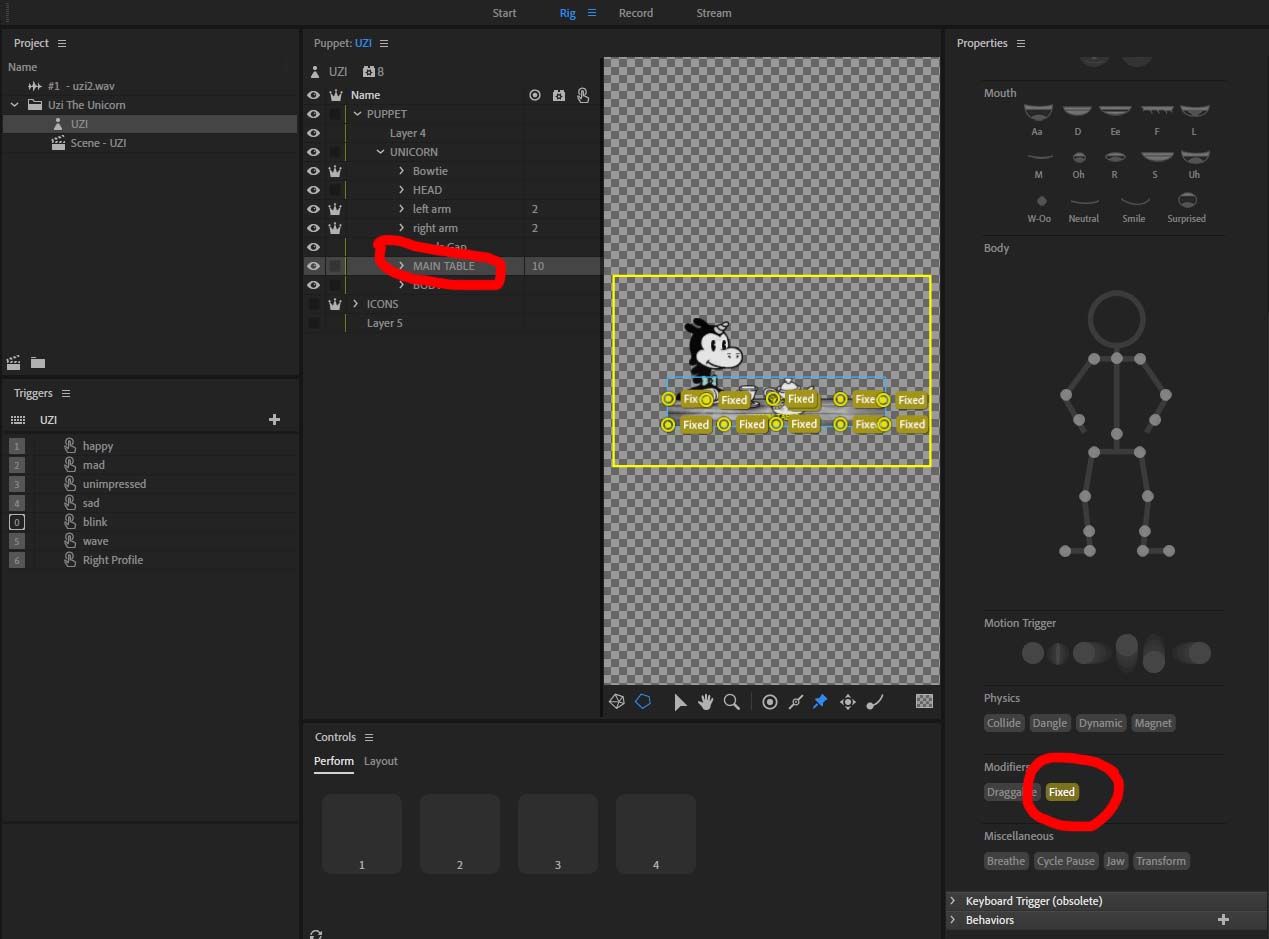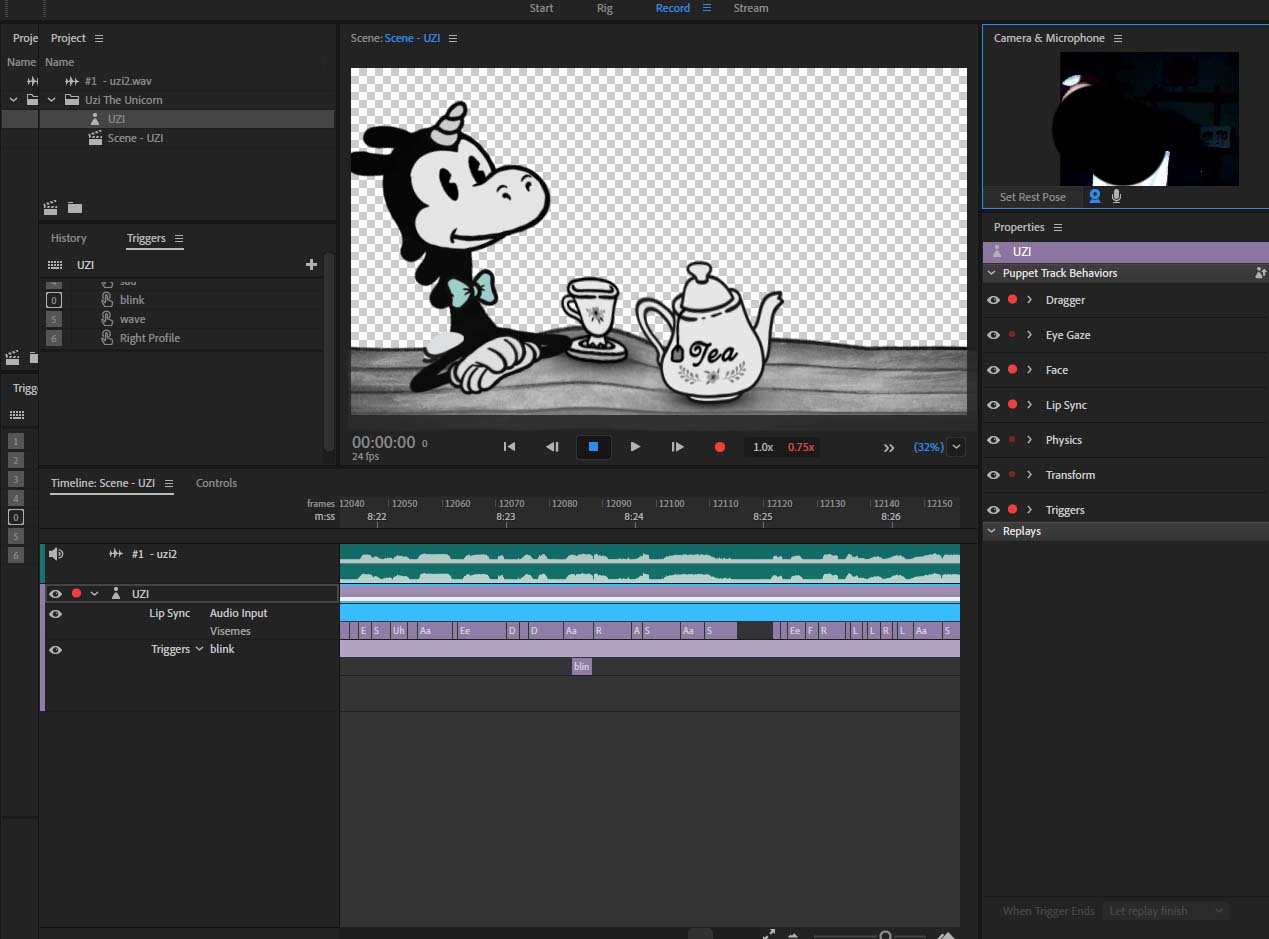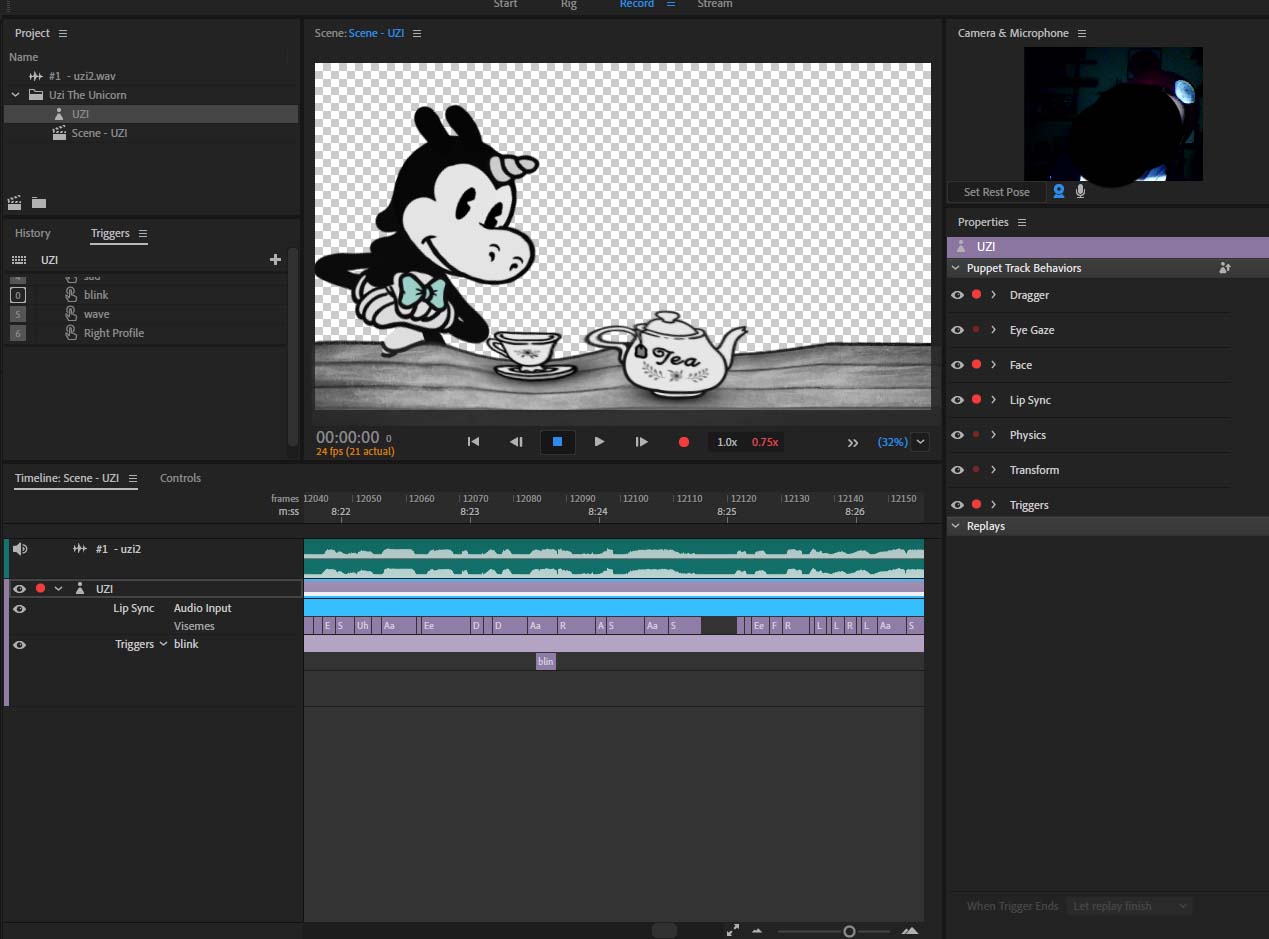 Community guidelines
Be kind and respectful, give credit to the original source of content, and search for duplicates before posting.
Learn more
19 Replies
19