Community Beginner
,
/t5/character-animator-discussions/getting-dangle-and-collision-effects-to-work-together/td-p/10010720
Aug 02, 2018
Aug 02, 2018
Copy link to clipboard
Copied
So my issue is that right now I can't seem to get a dragable object to dangle and have physics collisions.
Basically I have a dangling ball that needs to collide with a pole in the middle but also needs to be dragable. This doesn't seem to be possible with what I have even though it seems to be kind of working.
The red rectangle I threw in to test physics and it will collide with the pole when it's dragged into it but not the ball. The ball will collide with the red rectangle but not the pole.
I need the ball to have similar behavior to the rectangle at least and I'm not sure how to continue.
Community guidelines
Be kind and respectful, give credit to the original source of content, and search for duplicates before posting.
Learn more

1 Correct answer
Not sure if useful, but you can have fun by changing the direction of gravity. I set the ball gravity sideways, so it bounces back to the poll. Bu there is no visible cord. And recording and playback look very different, making editing next to impossible. Oh well! (I was hoping I could hit the ball, then put a cord on there afterwards and drag the two ends to manually keep them connected to the ball and pole. But I think it will be too frustrating.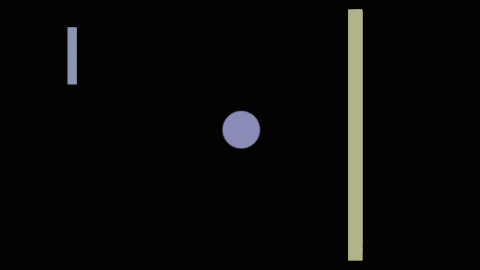 You may have to resort to not using physics - ju
...
2

2 Likes
Jump to answer
3 Replies
3