Cfgrid did not show toolbar on IE 8
/t5/coldfusion-discussions/cfgrid-did-not-show-toolbar-on-ie-8/td-p/2926395
Aug 25, 2010
Aug 25, 2010
Copy link to clipboard
Copied
I add a top tool bar on the cfgrid,
Under google Chrome ,it shows both top toolbar and bottom toolbar fine.
But under IE8 , it shows grid body only , no top and bottom toolbar?
Anybody know the reason?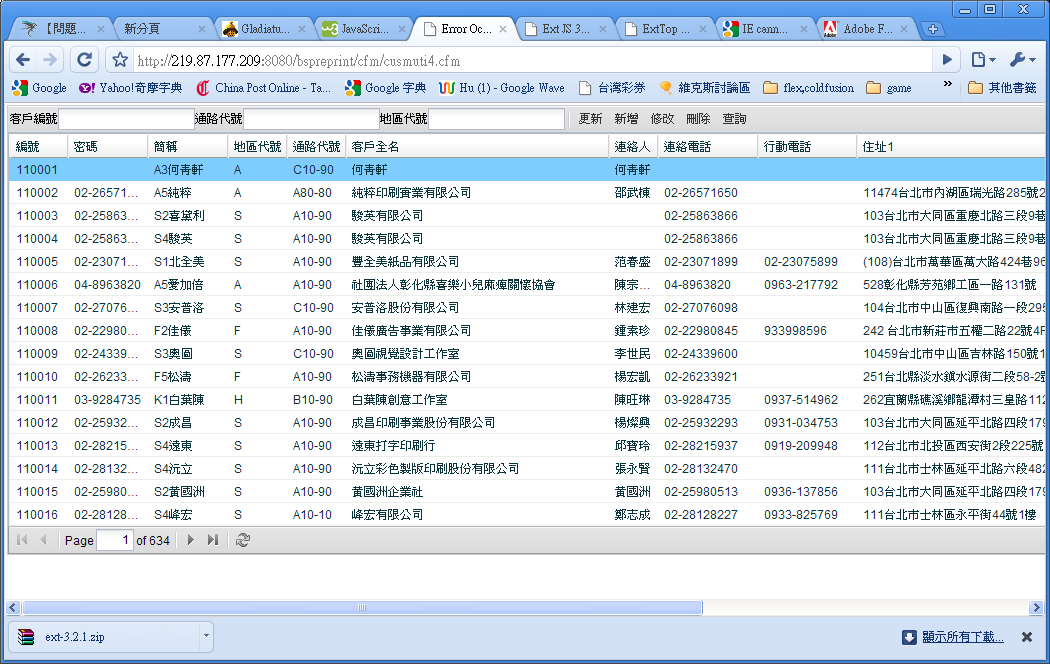 Community guidelines
Be kind and respectful, give credit to the original source of content, and search for duplicates before posting.
Learn more
Have something to add?
Join the conversation