Can't access folder content
Advocate
,
/t5/creative-cloud-services-discussions/can-t-access-folder-content/td-p/9657790
Feb 26, 2018
Feb 26, 2018
Copy link to clipboard
Copied
Two folders in my CC Files in the Windows file browser

The Xd folder opened. Contains one XD file
The way it looks on the CC service
When I open the XD folder I expect to find my XD file but this is what I get. There's no upload feature,
just this big dark screen with this text urging me to upload files. What's going on?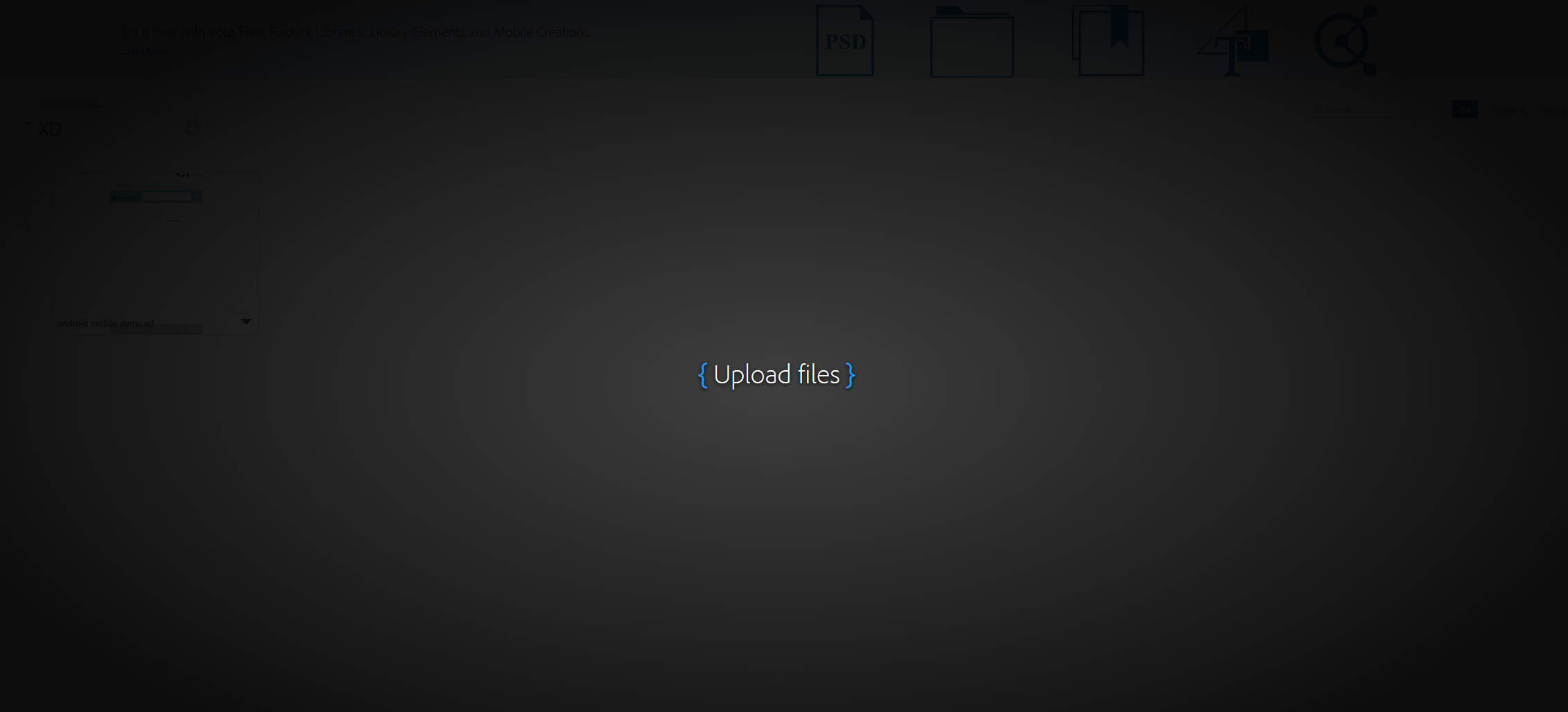 Community guidelines
Be kind and respectful, give credit to the original source of content, and search for duplicates before posting.
Learn more
1 Reply
1