Creative Cloud Files - Synch problems / Storage problems
New Here
,
/t5/creative-cloud-services-discussions/creative-cloud-files-synch-problems-storage-problems/td-p/10101390
Oct 12, 2018
Oct 12, 2018
Copy link to clipboard
Copied
Hello everyone,
We purchased the storage extension of 1TB but somehow we keep getting error messages when uploading files.
Has anyone the same issue?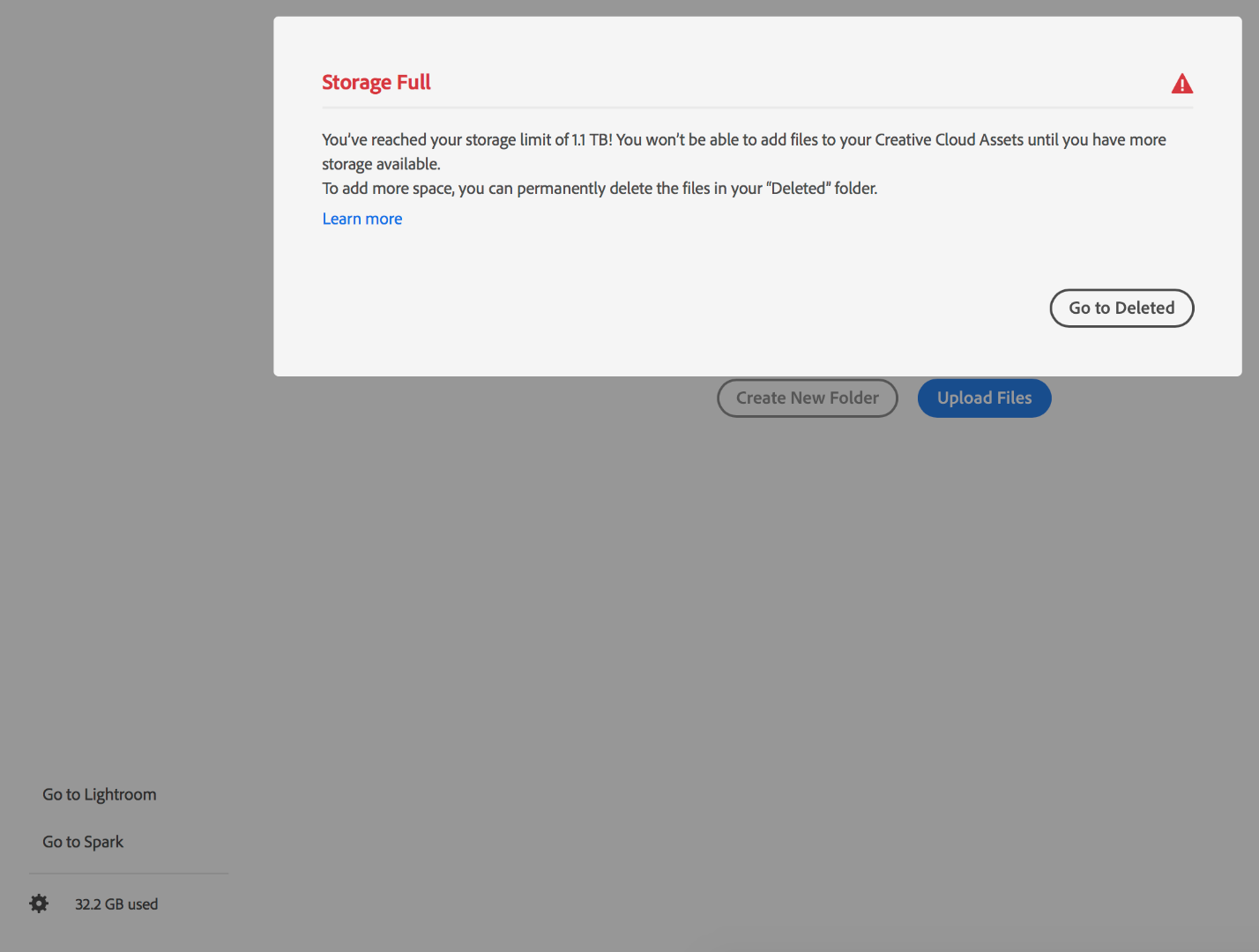 Community guidelines
Be kind and respectful, give credit to the original source of content, and search for duplicates before posting.
Learn more
Have something to add?
Join the conversation