New Here
,
/t5/creative-cloud-services-discussions/getting-unable-to-sync-files-error-with-creative-cloud/td-p/5630162
Dec 05, 2013
Dec 05, 2013
Copy link to clipboard
Copied
Getting "Unable to sync files" error - some will sync, some won't - can't figure out why (I have early access to file syncing)
All are jpegs - some are ok - some are not. Can anyone help?
Screen shots: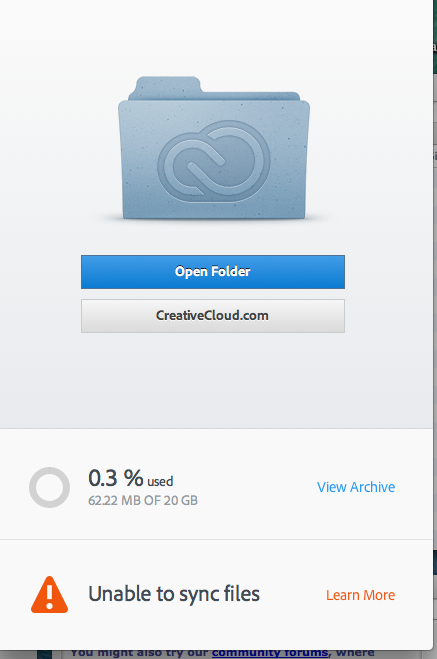 And this clikcing "Learn More" shows me: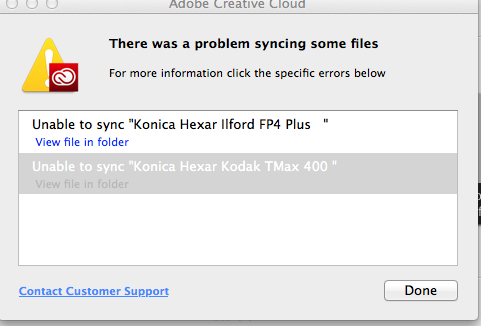 which shows me nothing in particular.
I just spoke to one of the "customer service" chaps and he couldn't helpe me.
He says the experts are all here ... hmmm ...
Community guidelines
Be kind and respectful, give credit to the original source of content, and search for duplicates before posting.
Learn more

1 Correct answer
Hi,It appears that the files listed have trailing spaces in their names. Could you please try renaming the files and removing the trailing spaces from the file names? Let us know your results.
0

Like
Jump to answer
9 Replies
9