unable to "turn on" typekit to sync fonts in creative cloud
New Here
,
/t5/creative-cloud-services-discussions/unable-to-quot-turn-on-quot-typekit-to-sync-fonts-in-creative-cloud/td-p/7776603
Nov 17, 2015
Nov 17, 2015
Copy link to clipboard
Copied
Fonts are synced in my creative cloud desktop app but aren't loading into my program or showing up in the app.
Also, can't "turn on" typekit to sync fonts (attached is a screen shot). I think that might be the problem but I don't know why it won't let me click to "on". Any help is appreciated!!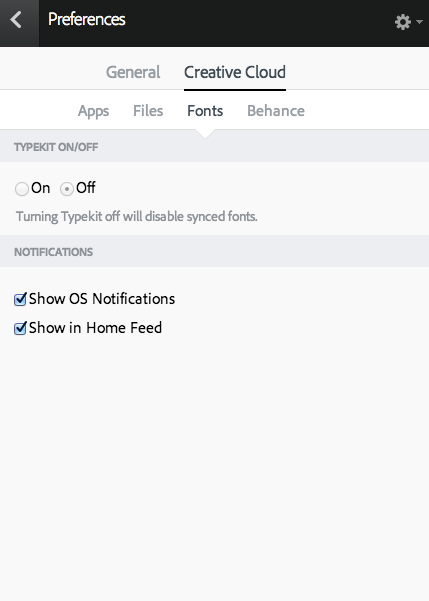 Community guidelines
Be kind and respectful, give credit to the original source of content, and search for duplicates before posting.
Learn more
1 Reply
1