New Here
,
/t5/digital-editions-discussions/activation-server-error/td-p/10326247
Jan 21, 2019
Jan 21, 2019
Copy link to clipboard
Copied
I can't load ACSM files into Digital Editions. (see errors below).
I repeated the following steps to resolve the issue three times.
NOTE: A 2nd computer is running Digital Editions without an issue.
I performed the best clean uninstall of the existing Digital Editions software.
Rebooted the windows 10 computer (Surface Book which was working previously.
Downloaded from Adobe the latest version of Digital Editions.
Installed Digital Editions

I was not asked to 'Activate" digital editions

When I try to load an ACSM file into DE I get errors (see below)

NOTE: Valid ACSM file that works with my 2nd computer
Error! Check Activation

When I try to erase the DI activation, I get the 'Activation Server error".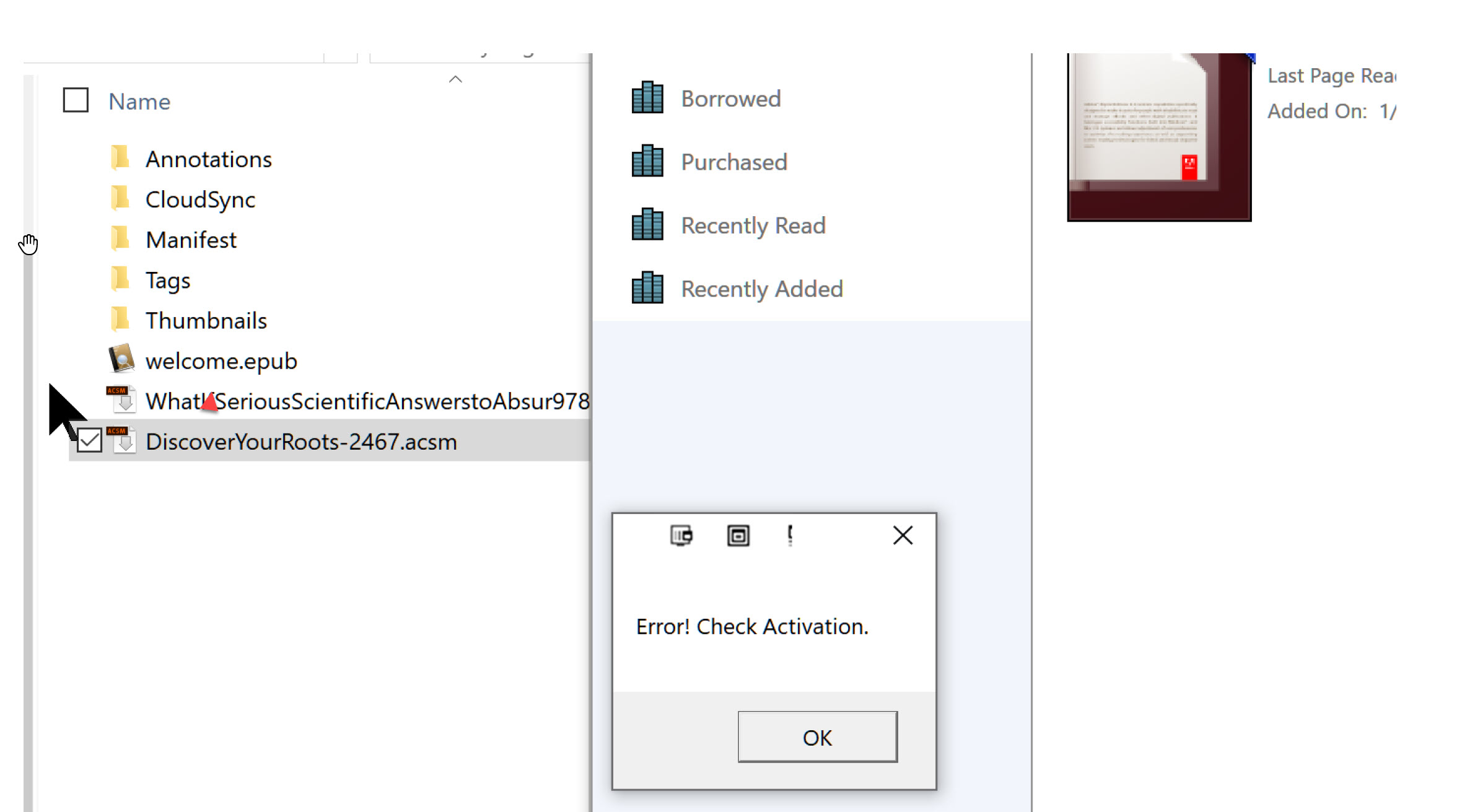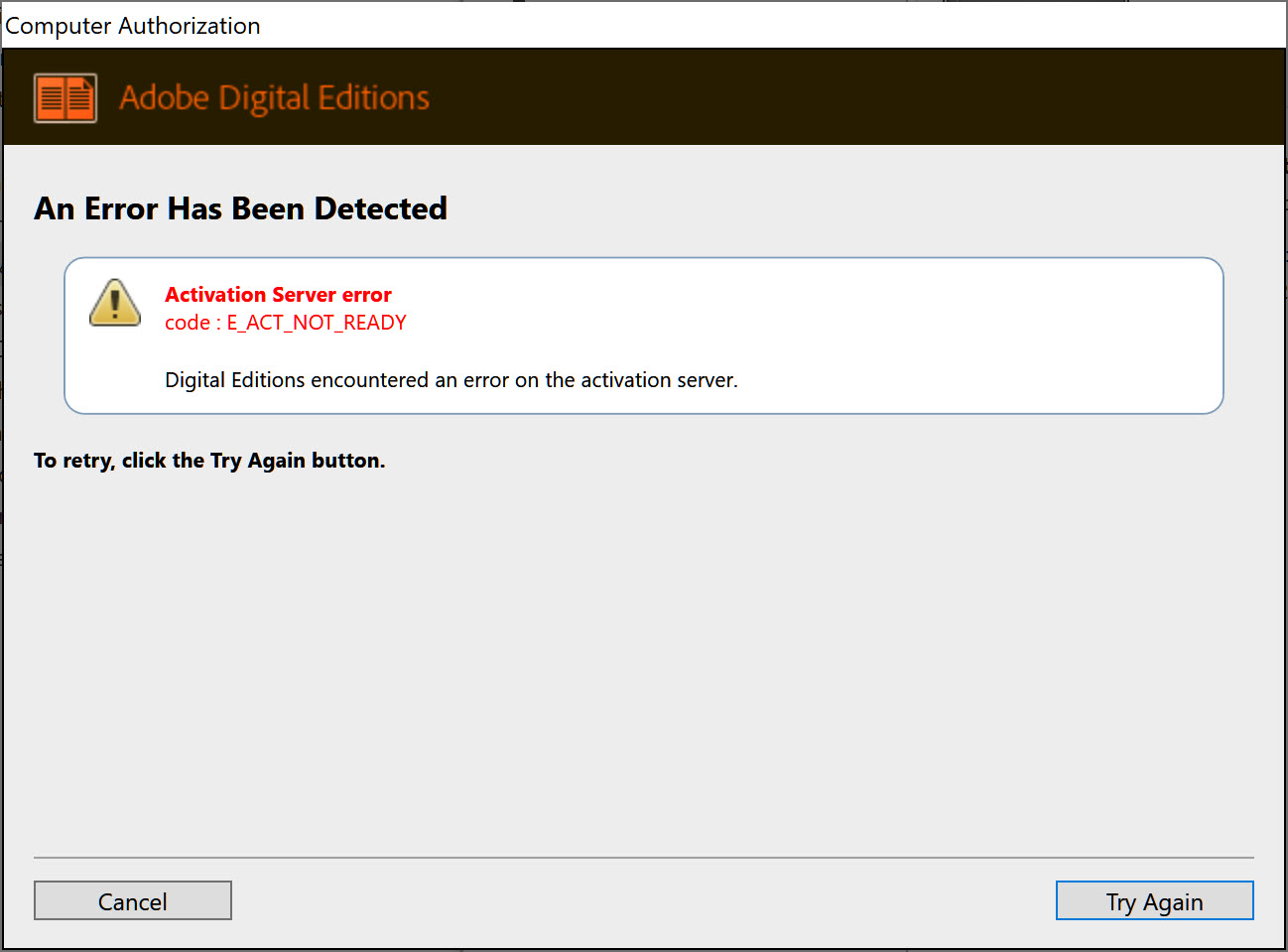 NO thanks to Adobe ==> I hacked the registry to remove the existing info. When I rebooted, ADE filled in the missing registry information with the correct info.
Message was edited by: Stephen Stimac
Community guidelines
Be kind and respectful, give credit to the original source of content, and search for duplicates before posting.
Learn more
Have something to add?
Join the conversation