Community Beginner
,
/t5/download-install-discussions/can-t-register-photoshop-cs4-license/td-p/9924545
Jun 28, 2018
Jun 28, 2018
Copy link to clipboard
Copied
The installation process accepted my license number; but when I come to add the license number to my Adobe ID products register it gives the error Please enter a valid serial number: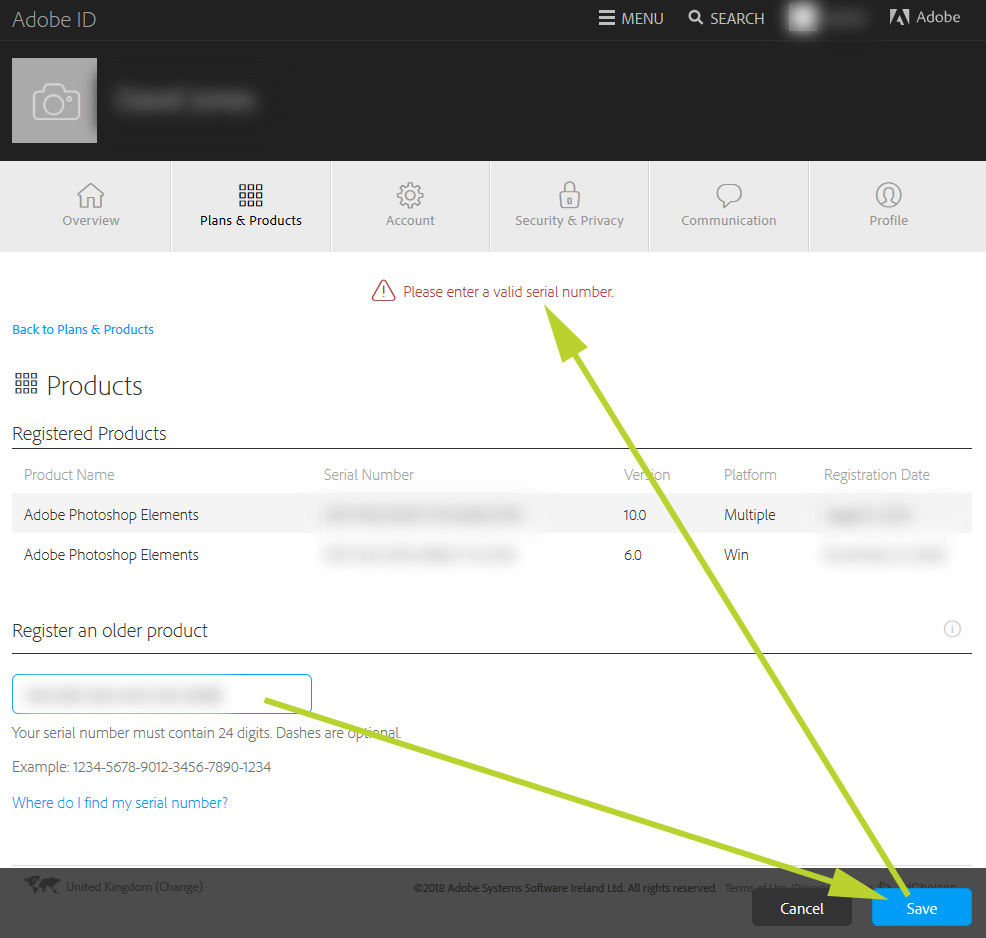 My main goal is to check that my license is clean and hasn't already been registered. Please can anyone help?
Thank you
Dave
Community guidelines
Be kind and respectful, give credit to the original source of content, and search for duplicates before posting.
Learn more

1 Correct answer
Hi David, On this forum is mostly fellow users like yourself, and we can't really help too much with licensing problems.For those issues, it's best to contact Adobe directly – via live online chat is usually the fastest:
https://helpx.adobe.com/contact.html
0

Like
Jump to answer
4 Replies
4