Locked
Community Beginner
,
/t5/download-install-discussions/creative-cloud-app-loads-then-freezes-with-empty-dialog-box/td-p/5602143
Nov 13, 2013
Nov 13, 2013
Copy link to clipboard
Copied
When I click on the create cloud app in the tray or launch it from the menu the app loads, then a small empty dialog box appears with a small creative cloud logo in the middle. Then nothing happens. I can't close the window and nothing responds. I have to force the application closed.
The system is running a fresh copy of windows 8.1 and a fresh installation of adobe creative cloud.
The only thing i did was change my adobe account password after requested to.
The applications I have installed still work but I can't add anything or update any of the apps.
This is what it looks like.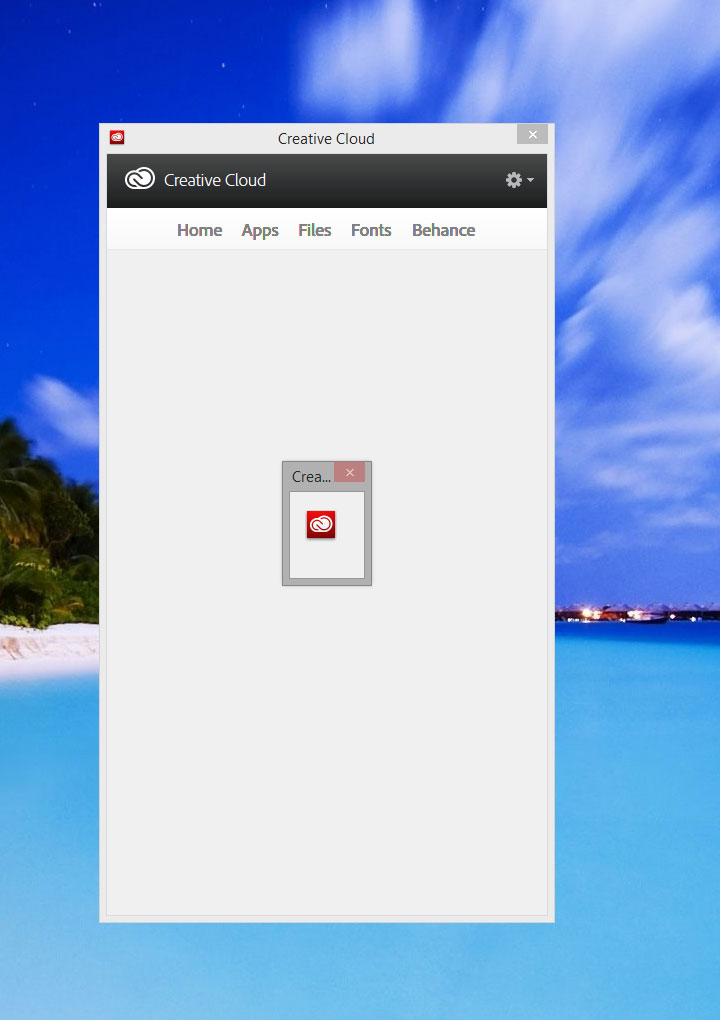 Community guidelines
Be kind and respectful, give credit to the original source of content, and search for duplicates before posting.
Learn more

1 Correct answer
Jump to answer
21 Replies
21