Community Beginner
,
/t5/download-install-discussions/creative-cloud-app-opening-blank/td-p/5613730
Nov 13, 2013
Nov 13, 2013
Copy link to clipboard
Copied
I'm trying to open the creative cloud app to download Bridge, but this is how the app opens: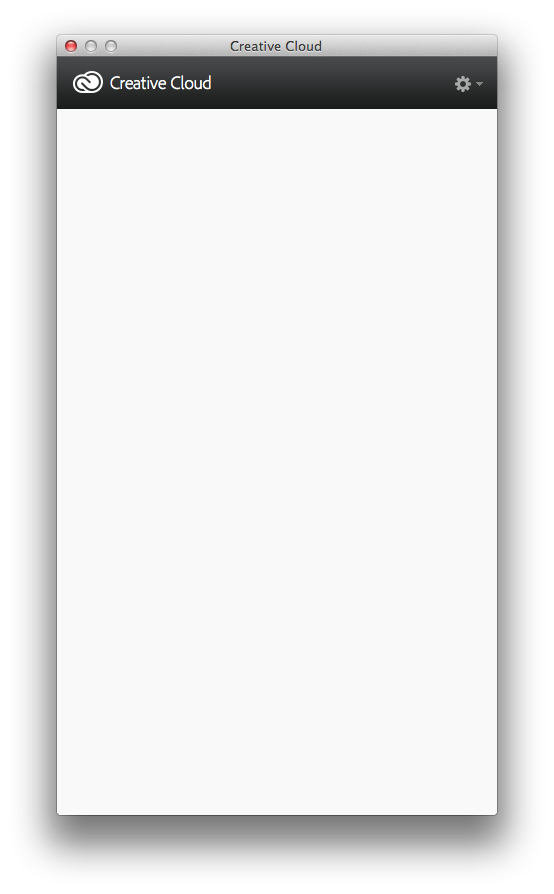 Nothing ever loads into the window. I've tried unistalling and reinstalling numerous times. I tried reading through other comments that sounded similar, they suggested restarting the computer and reinstalling, or using the creative cloud cleaner app. Nothing has worked. I'm running Mac OS 10.7.5
Community guidelines
Be kind and respectful, give credit to the original source of content, and search for duplicates before posting.
Learn more

1 Correct answer
Hi
bobbyo2005
,Please navigate to ~/Library/Application Support/Adobe/OOBE/opm.db and trash it. Launch CC desktop and try to sign in.Regards,Romit Sinha
3

3 Likes
Jump to answer
29 Replies
29