Locked
Community Beginner
,
/t5/download-install-discussions/creative-cloud-quot-download-error-quot-message/td-p/5202293
Jul 01, 2013
Jul 01, 2013
Copy link to clipboard
Copied
When I go to the App section on the creative cloud manager I get the message "Download Error. Please Contact Customer Support."
Could somebody please help me fix this?
I have tried restarting my computer, signing in and out of creative cloud, and clearing the cache.
Thanks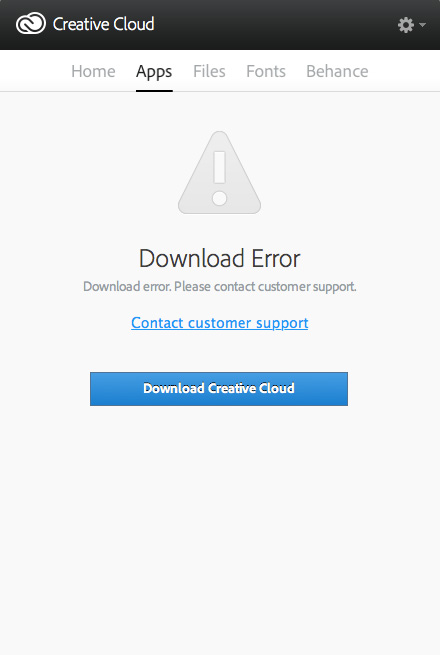 Community guidelines
Be kind and respectful, give credit to the original source of content, and search for duplicates before posting.
Learn more

1 Correct answer
Try to delete AAMupdater folder from
~/Library/Application Support/Adobe/
If above doesn't worked then perform below steps
Rename the opm.db file under
~/Library/Application Support/Adobe/OOBE
24

24 Likes
Jump to answer
79 Replies
79