New Here
,
/t5/download-install-discussions/has-anyone-had-a-pop-up-problem-i-get-a-pop-up-window-that-tells-me-the-adobe-software-i-have-is-not/td-p/8794013
Feb 04, 2017
Feb 04, 2017
Copy link to clipboard
Copied
I haven't clicked on "more info" yet. Afraid it's phishing.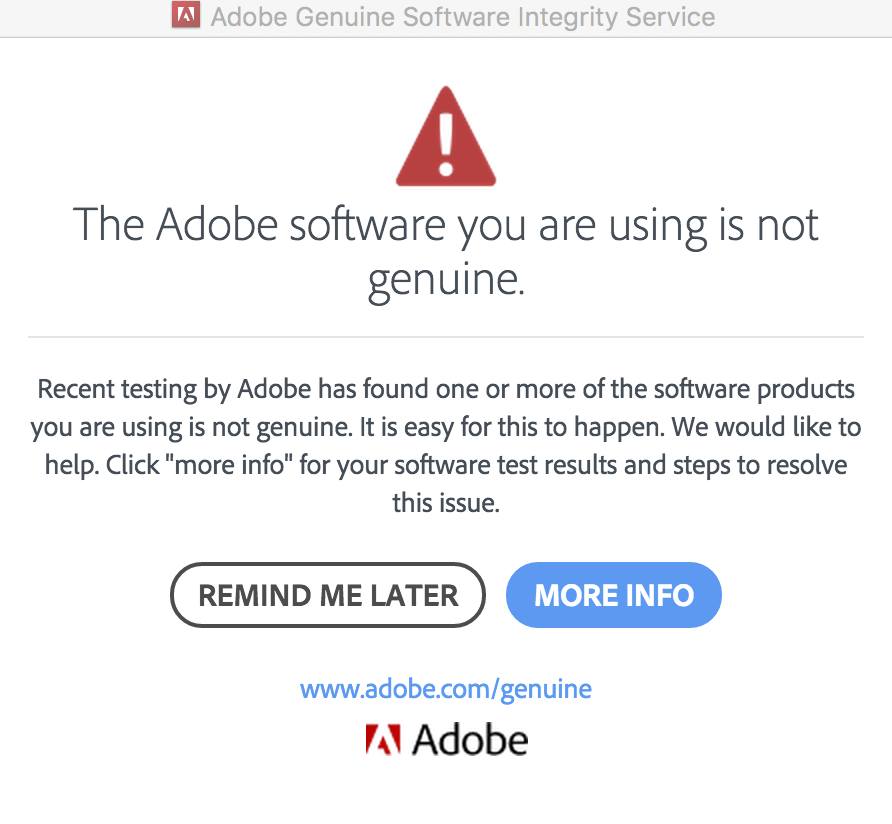 Community guidelines
Be kind and respectful, give credit to the original source of content, and search for duplicates before posting.
Learn more

1 Correct answer
This is indeed legitimate, although the circumstances and causes of its appearance have been confusing in some cases. You can find more information at this link, including frequently asked questions:
This could be a result of software that has been tampered or modified, or a licensing issue. In any case, you should try to reach Adobe for help in correcting the issues causing this pop up.
Mike
Jump to answer
70 Replies
70