Trial window now pops up on application launch
New Here
,
/t5/download-install-discussions/trial-window-now-pops-up-on-application-launch/td-p/4220839
May 19, 2012
May 19, 2012
Copy link to clipboard
Copied
I have been using Creative cloud since it was launched without any problems. All of a sudden late today, each time I launch an application, a pop up widow comes up telling me I have 30 days remaining on my trial and whether to continue the trial, licence the software of join Creative Cloud - in other words - the usual trial software popup.
I only had the trial version of Photoshop installed originally and Creative Cloud recognised this and ensured that I uninstalled it before installing the Creative Cloud apps.
At this stage, it appears that if I close the Trial pop up window (aka Adobe Application Manager), I can then use my software without any problem. Rather annoying to have the pop up window each time I launch the software though.
Has anyone else had this issue?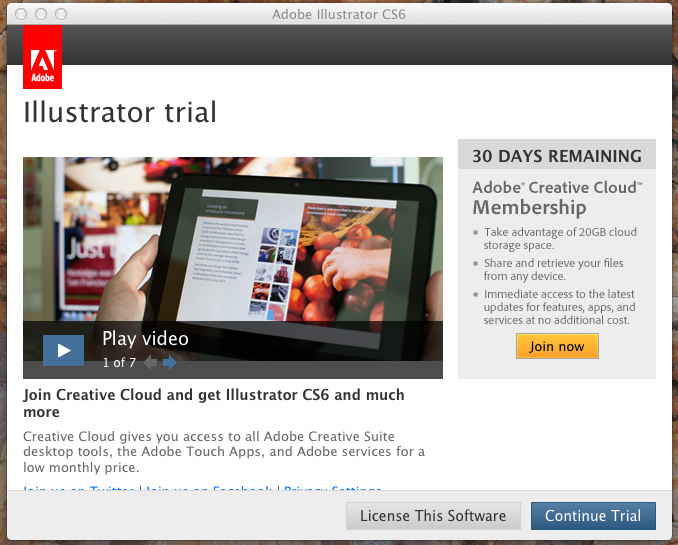 Community guidelines
Be kind and respectful, give credit to the original source of content, and search for duplicates before posting.
Learn more
9 Replies
9