NodeJS error on creating branches in Git
New Here
,
/t5/dreamweaver-discussions/nodejs-error-on-creating-branches-in-git/td-p/9461264
Oct 19, 2017
Oct 19, 2017
Copy link to clipboard
Copied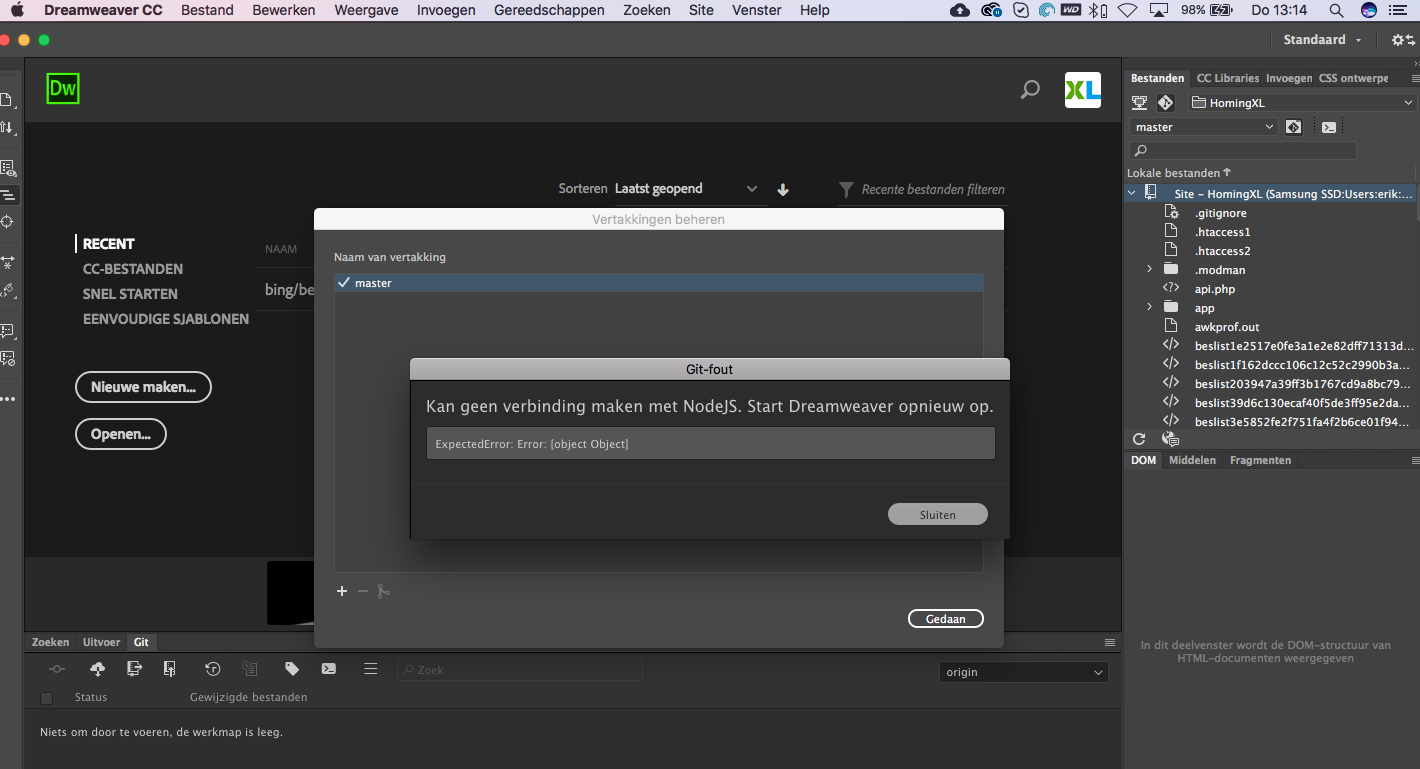 When I want to create a brache, it gives a error that it cannot connect to NodeJS. And to restart dreamweaver.
When restarting, it does not resolve the issue. Also restarting my mac did not resolve it.
Tried to remove my site, clone it again.. same issue's...
The message also say: ExpectedError: Error: [object Object}
Using DW 18.0 10136 Build on MacOS Sierra 10.12.6
Dreamweaver | Mac OS issues
Community guidelines
Be kind and respectful, give credit to the original source of content, and search for duplicates before posting.
Learn more
Have something to add?
Join the conversation