CS6 Design and Web Premium asking for Adobe ID sign in
New Here
,
/t5/enterprise-teams-discussions/cs6-design-and-web-premium-asking-for-adobe-id-sign-in/td-p/4668025
Jan 09, 2013
Jan 09, 2013
Copy link to clipboard
Copied
Hi
We're a Univerisity and have a site licence for CS6. I created an install package for our mac's using the Enterprise Application Manager. It's been working fine for the last term, but now all of a sudden CS6 is asking for an Adobe ID to be entered.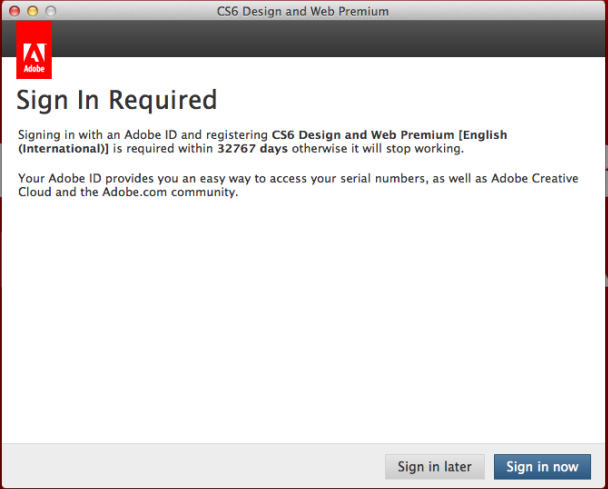 Has anyone else had this issue?
Community guidelines
Be kind and respectful, give credit to the original source of content, and search for duplicates before posting.
Learn more
35 Replies
35