Locked
Flash Player doesn't work - Windows 10 - Microsoft Edge
/t5/flash-player-discussions/flash-player-doesn-t-work-windows-10-microsoft-edge/td-p/9237444
Jul 10, 2017
Jul 10, 2017
Copy link to clipboard
Copied
Hello,
like written in the title I have some Flash Player issues on Windows 10 with Microsoft Edge. I've already tried the step by step instructions to solve the Problem and also the troubleshoot advises like "Delete all Flash Player browsing data" or "Remove Flash Player Cache", but still it isn't working When I try to open some pages which requires Flash Player they doesn't appear properly, like Images are shown with "X" or White/green Screens appears and so on. When I checked the Flash Player here on this pages, it is said that it is disabled, but I verified it and it's always on, here an example: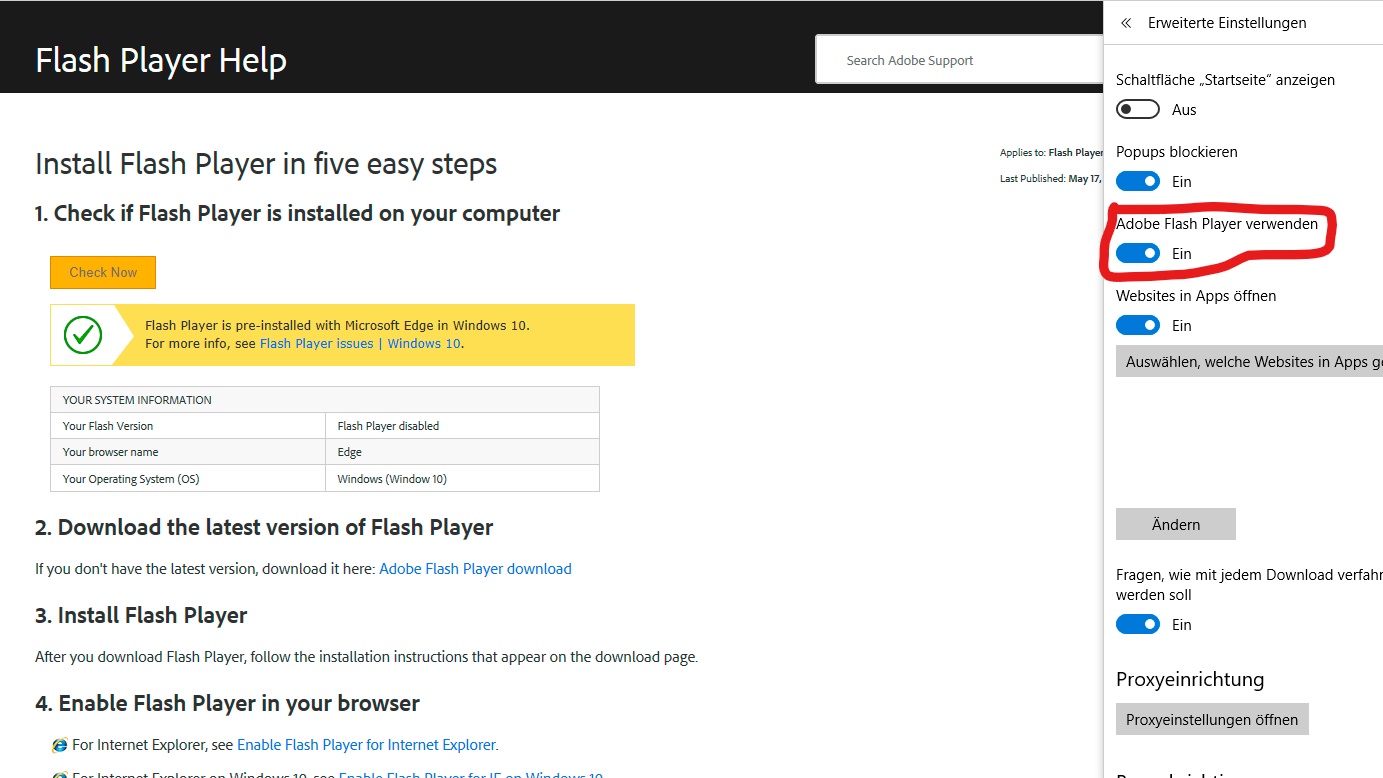 Also the Animation below isn't working as well..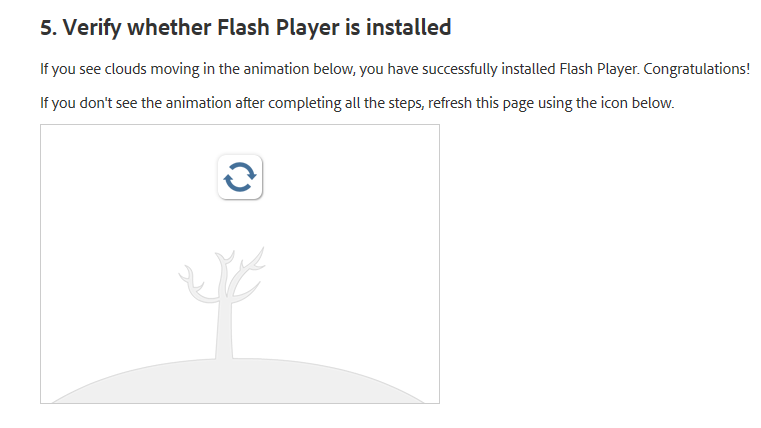 This Problems appeared some weeks ago. (I'm not sure if this Problem is related with the new update on Windows 10..)
Hope we can find a solution,
Tomas7
Community guidelines
Be kind and respectful, give credit to the original source of content, and search for duplicates before posting.
Learn more
7 Replies
7