Backup & Sync and error saving files: Who's the problem, Adobe or Google? There's a better cloud backup provider?
Hi!
I use Illustrator and Photoshop professionally on a daily basis and I also like to have a cloud backup software making constant backups because I've been through a hard drive failure in the past.
I was using Dropbox without any trouble in a MacOS System but now I'm sharing a Google Backup &Sync plan with my husband because we pay for 2Tb and he is a heavy Gmail user, we're using 1Tb each, and now I'm a Windows user (sadly). The integration with Gmail/Drive is a big pro of their product.
The problem is: Illustrator refuses to save files that are uploading because they're momentarily read-only and displays a error message.
This is very, very annoying, and I took some time and research to find out that Backup & Sync is the culprit.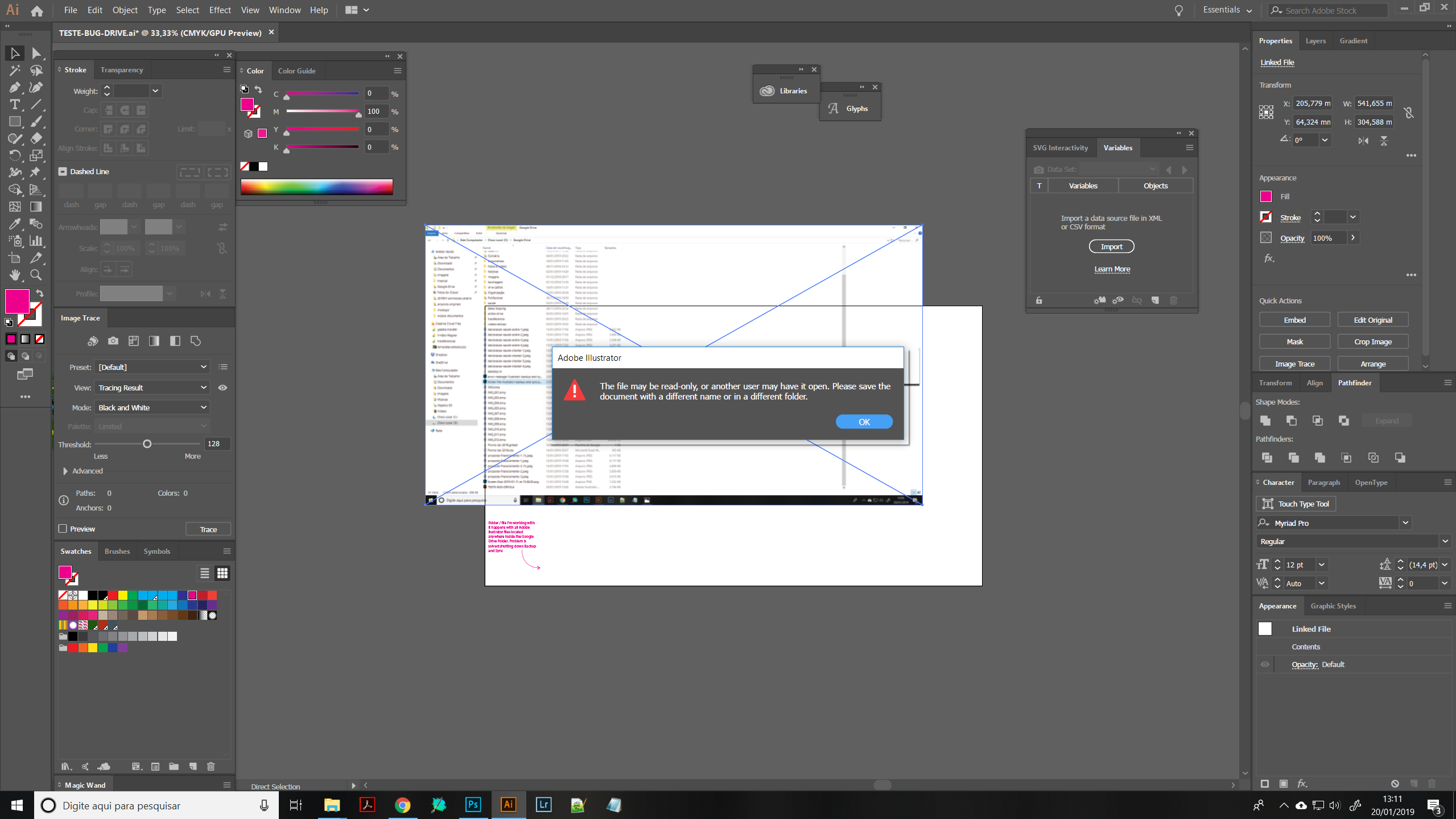 I contacted Google and their answer was kind of ridiculous "Just turn off the Backup Software". Yes, the very software I'm paying for because I don't want to lose my files.
Now my doubts are:
- Other backup services have the same problem with Illustrator? (I'm using Windows 10) I'm considering switching to any other provider that doesn't have this problem.
- Who is responsible for solving this problem? Adobe, the backup software provider, or both?
-Less than desirable solution: Can I just disable the popup error message? I save a lot. The software could display the error in a warning bar and keep the asterisk showing that the file hasn't been saved.
Thanks!
Community guidelines
Be kind and respectful, give credit to the original source of content, and search for duplicates before posting.
Learn more
20 Replies
20