Enthusiast
,
/t5/illustrator-discussions/can-t-save-the-illustration-you-do-not-have-enough-access-privileges-id-5000/td-p/9969788
Jul 02, 2018
Jul 02, 2018
Copy link to clipboard
Copied
I`m getting this error when trying to save a template to my local drive (File > save as template...) Using MacOS sierra 10.12.4
I`m ok with saving out a normal .ai file, but not the template...have restarted illustrator with same issue when trying to save as template.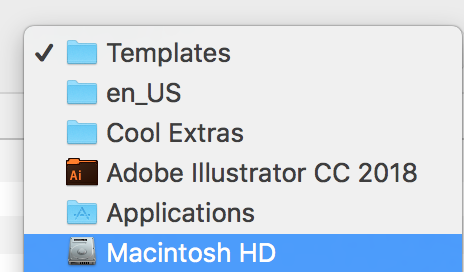 Community guidelines
Be kind and respectful, give credit to the original source of content, and search for duplicates before posting.
Learn more

1 Correct answer
Check your access privileges. Are you an admin?Can you save the template somewhere else and then move it into that folder? Also: templates can be saved anywhere.
2

2 Likes
Jump to answer
16 Replies
16