Color picker not wanting to validate and apply correct HEX color
Participant
,
/t5/illustrator-discussions/color-picker-not-wanting-to-validate-and-apply-correct-hex-color/td-p/9496436
Nov 16, 2017
Nov 16, 2017
Copy link to clipboard
Copied
Hello all,
I'm working in Illustrator CS6, making a business card.
I have text and shapes currently in white that I'm trying to change color to #9F183D
When I select text & shapes, I select the color picker and then paste the color code in the # field.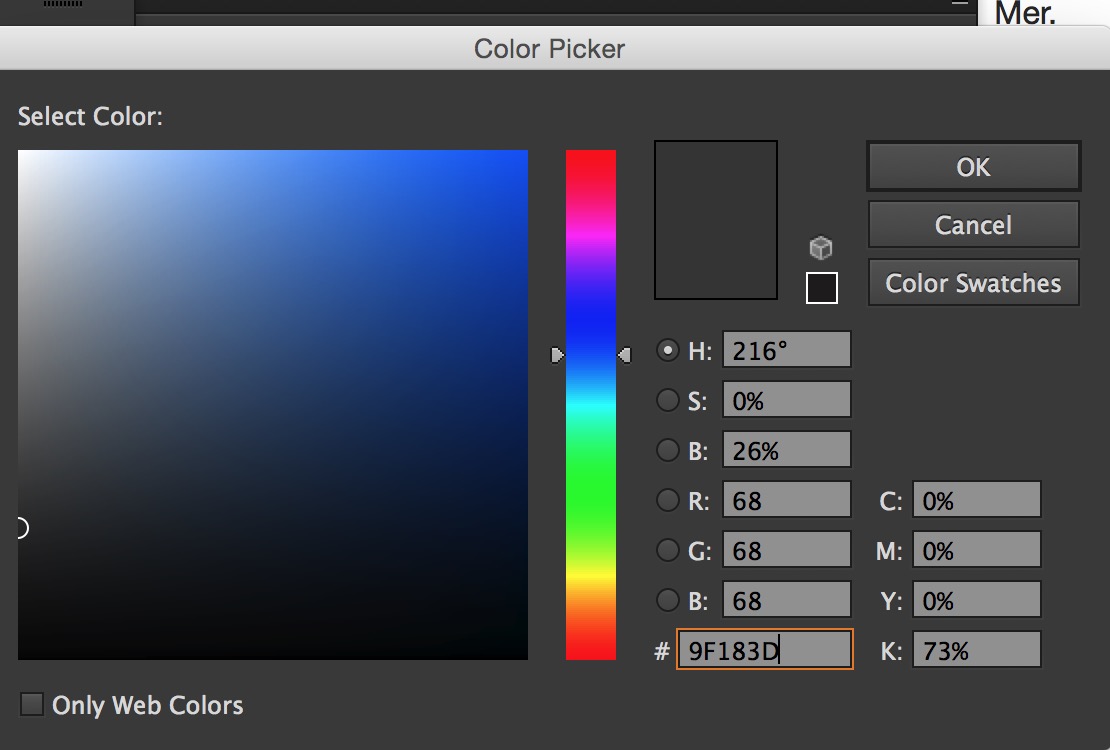 I click "OK". But I the color of the objects go to grey.
I see that in the color preview square

I open the color picker again and the color is in: 444444.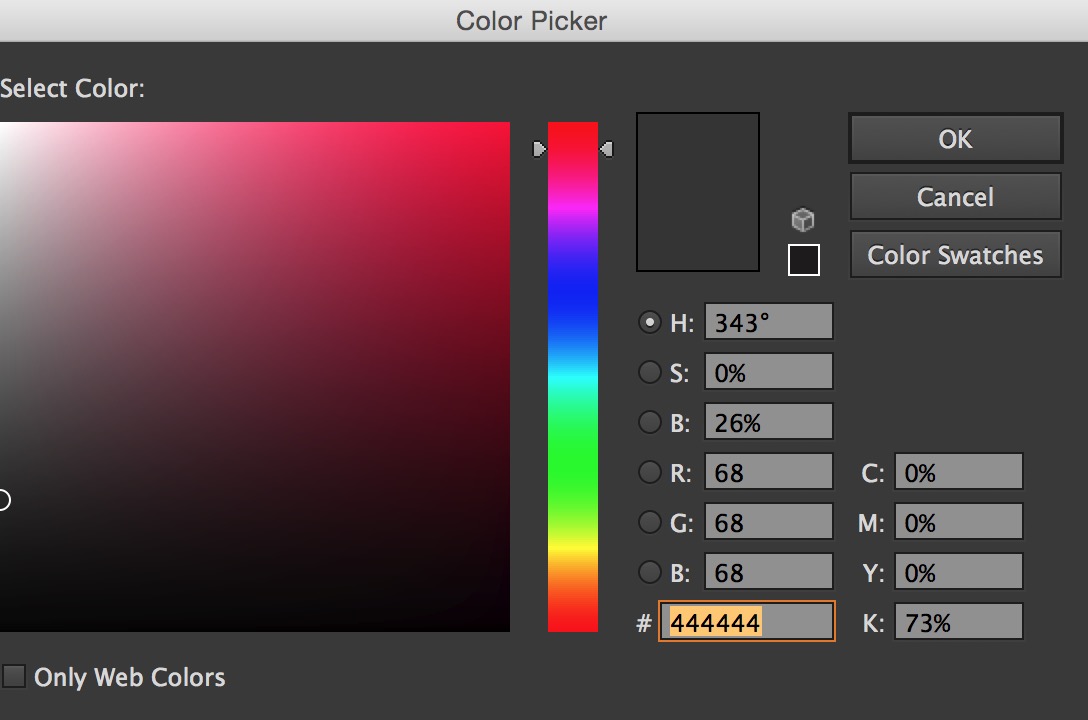 So the Color Picker did not apply the color I inputed.
I've been working that way for a while, done this dozens time but its not working now.
Can someone tel me WTF is going on ?
Thank you for your help
Alexandre
Community guidelines
Be kind and respectful, give credit to the original source of content, and search for duplicates before posting.
Learn more
14 Replies
14