New Here
,
/t5/illustrator-discussions/cpu-preview-problem-illustrator/td-p/9294368
Jul 18, 2017
Jul 18, 2017
Copy link to clipboard
Copied
Hello everybody,
I'm stuggeling with my Adobe Illustrator.
When I'm working on GPU preview everything works fine, when I switch to CPU preview the file just freezes. Illustrator still works and when I turn on GPU preview again it works again.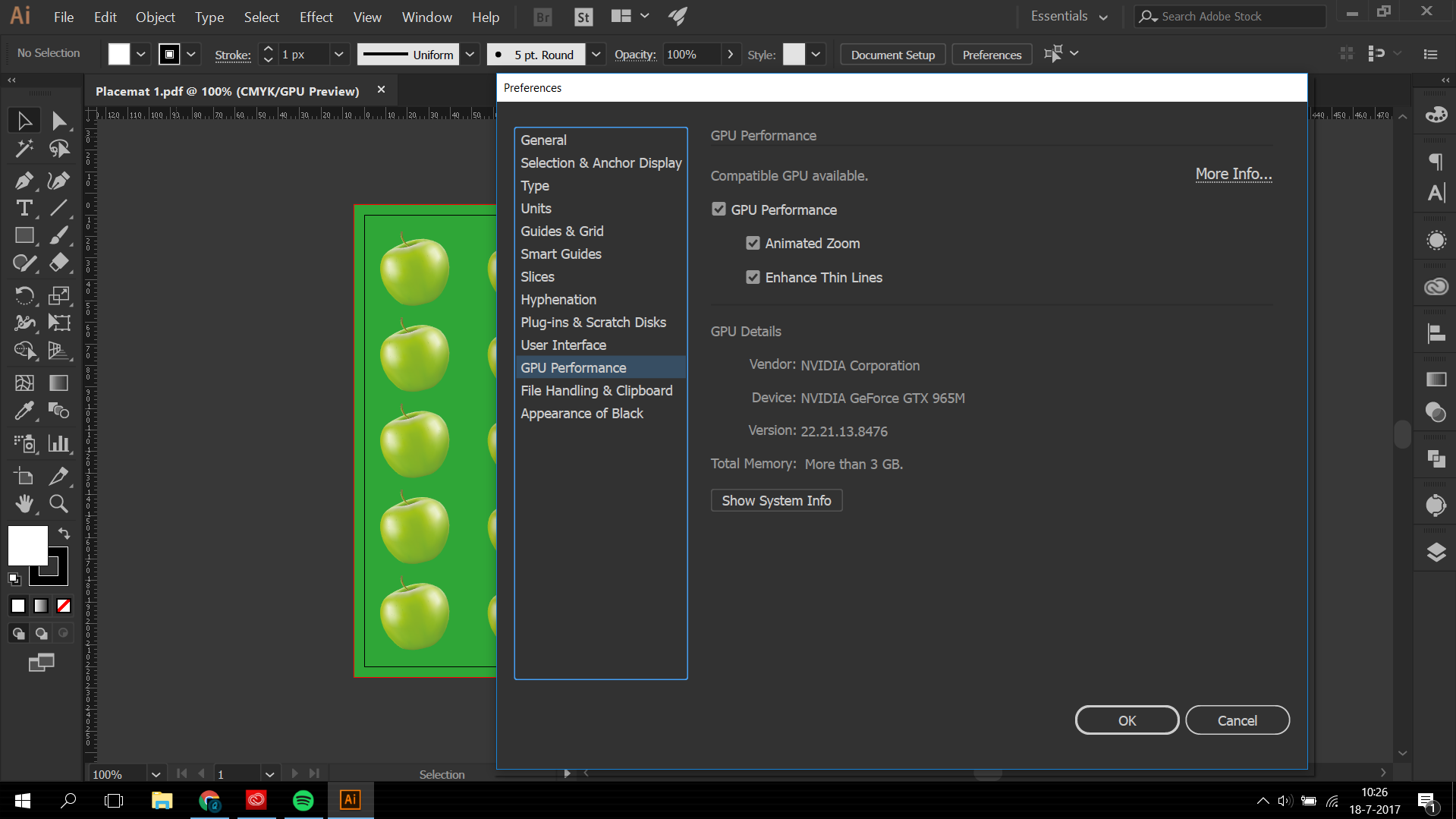 My GPU settings.
I hope somebody can help me with this problem, I reinstalled the program but it still keeps doing it.
Community guidelines
Be kind and respectful, give credit to the original source of content, and search for duplicates before posting.
Learn more

1 Correct answer
I found out a solution! As I said earlier I had exactly the same problem and I simply fixed it by disabling gpu preformange in illustrator preferences!Just go to Edit > preferences > performance and simply uncheck the box which says "GPU performance"!Hope this solves your problem too
1

1 Like
Jump to answer
8 Replies
8