Community Beginner
,
/t5/illustrator-discussions/items-from-cc-libraries-not-placing-correctly/td-p/9544160
Nov 07, 2017
Nov 07, 2017
Copy link to clipboard
Copied
Hi Adobe Community,
I recently updated Illustrator to Version 22.0.1 on my work Mac OS High Sierra system. Our company relies heavily on the Adobe CC Library's ability to Alt+Drag an item to a document for printing templates. I noticed with the recent update that when pulling an asset with multiple elements from the Library onto a document, all items are automatically grouped together and some elements are misplaced. I've included some screenshots below to illustrate what I mean.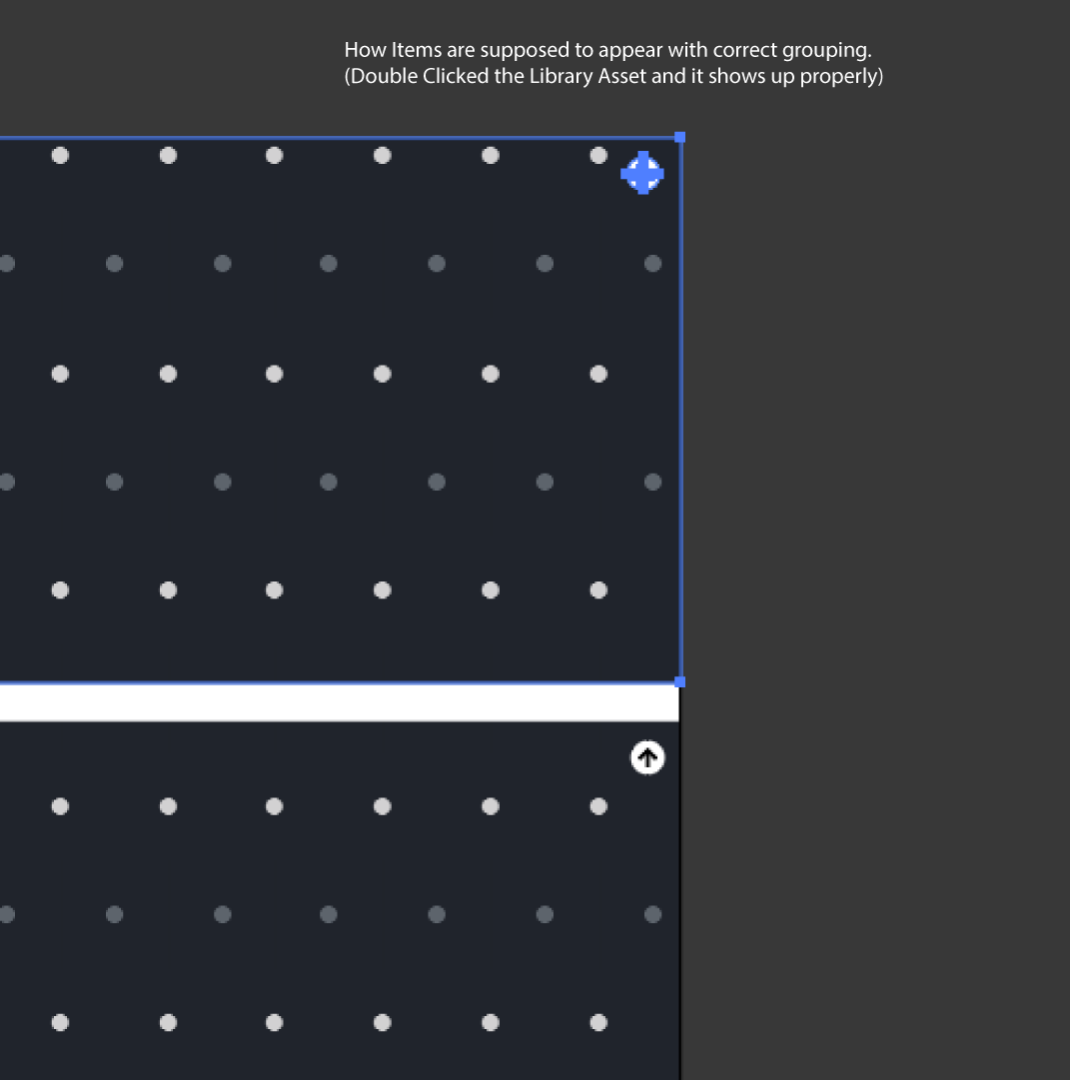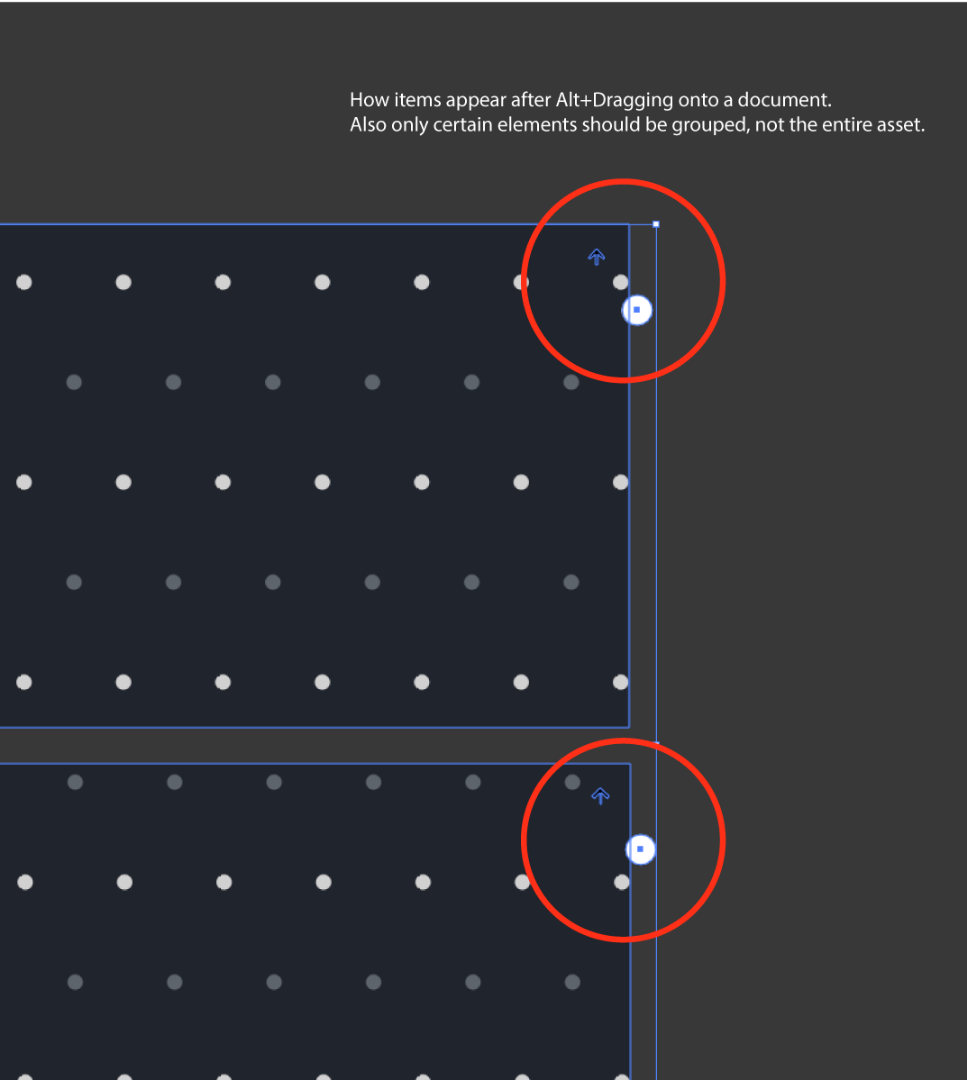 Thanks for your time.
Community guidelines
Be kind and respectful, give credit to the original source of content, and search for duplicates before posting.
Learn more

1 Correct answer
This is because you have a pattern.Object >> Expand Appearance , then add to the library.This has to do with your pattern its based of 0,0 on your rulers. You have have to either1) place this directly at 0,02) place this, then move to 0,0 with this setting off.
1

1 Like
Jump to answer
21 Replies
21