Community Beginner
,
/t5/illustrator-discussions/quot-can-t-save-the-illustration-quot-error-when-outputting-eps-file-on-high-sierra/td-p/9356177
Sep 27, 2017
Sep 27, 2017
Copy link to clipboard
Copied
Hi all,
Since upgrading to High Sierra yesterday I am running into a pretty crucial error.
I am unable to save .EPS files now, but only on our local fileserver here at the office. I can save to the desktop, but not any servers.
Things I can do:
Save to PDF, AI, SVG, AIT, etc, etc... just not EPS on a server
Save any file format to my desktop
Here is the error message: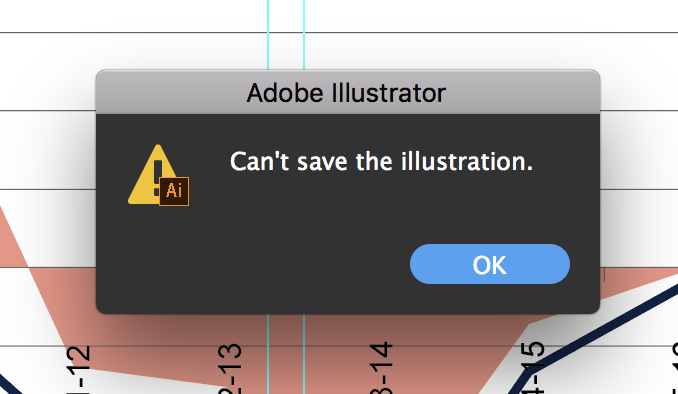 When I make the program try to save an EPS file, the directory then shows a temp file there instead, see these:

I've tried reinstalling fresh from CC, as well I have tried removing any non-system fonts in the file... and I even tried removing/adding my printers (as I saw this mentioned in another thread).
Anyone else experiencing this? Or just me?
Thanks,
Dan
Community guidelines
Be kind and respectful, give credit to the original source of content, and search for duplicates before posting.
Learn more

1 Correct answer
UPDATE: Adobe has released the fix in the latest version.
Please accept my assurance. Apple and Adobe are doing their best to address compatibility issues with the product. We have also heard Wacom driver issues on this forum. They are concerned too and are working on to get this resolved ASAP. Till that time we fix all of this I would humbly request you to be with OSX 10.12.
Meanwhile, we are also baking a build please join us on our pre-release forum: http://adobe.ly/1Q3rCPI
2

2 Likes
Jump to answer
3 Replies
3