New Here
,
/t5/illustrator-discussions/text-in-illustrator-coverts-to-numbers-and-symbols-automatically/td-p/10540753
May 22, 2019
May 22, 2019
Copy link to clipboard
Copied
I'm a newbie with Adobe Illustrator, and I really hope one of you can help.
I have an AI file with multiple boards, in each board, I have the text and some images that I've brought in from PDF files.
Each time I save the file close and reopen the text within the PDF has become" corrupt" the font has changed and become a sequence of numbers and mathematical symbols. each time I need to replace the images then of course upon reopening later the same thing has happened
when I use the find font function, it seems that the open font type is causing the issue. however, these font types don't actually exist when I initially save the file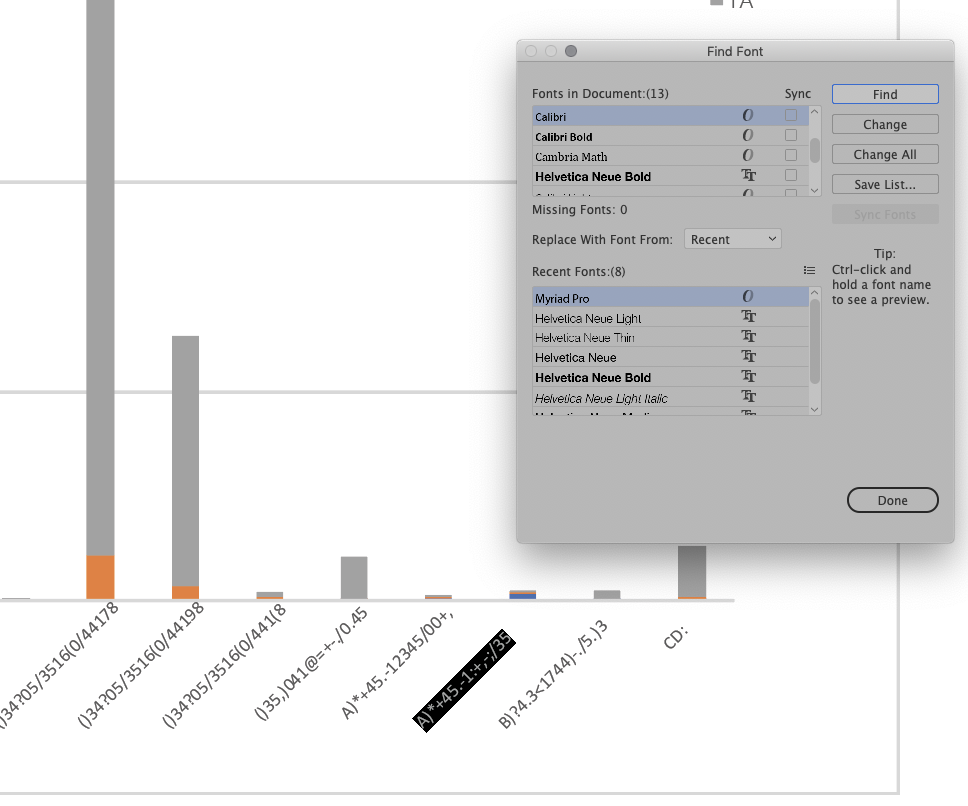 Community guidelines
Be kind and respectful, give credit to the original source of content, and search for duplicates before posting.
Learn more

1 Correct answer
That is a weird issue with the font Calibri on a Mac and unfortunately I'm not aware of a way to change that in Illustrator.
1

1 Like
Jump to answer
11 Replies
11